Case Studies: Client Success Stories
SPOTLIGHT ON…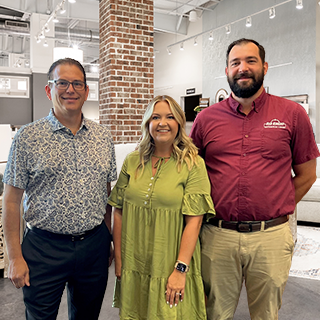 Technology Acceleration
"Furniture Connection evaluated many ERPs. It was the unique combination of STORIS' core technology, integration capabilities, and data insights delivered in an easy-to-use, industry-specific solution that wowed us."
David Berggren, Randi Williams, William Vanderford
Read the Furniture Connection Case Study
Don't Just Take Our Word For It.
Hear what retailers like you have gained since joining the STORIS family.
In these Case Studies, our partners provided us with client success stories on how STORIS has helped to transform their retail businesses.
Read our Case Studies below:


When you choose , you get more than an industry-trusted retail software solution. You get the know-how of our team of experts, superior service, and opportunities for growth. Use the form below to learn what can do for you.