The Future of Special Order Technology
A Foundational Partnership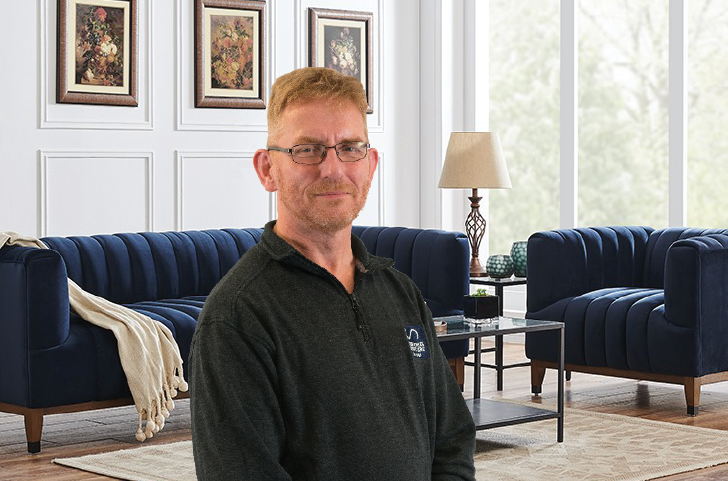 STORIS and Stoney Creek Furniture have grown up together. As partners since STORIS' inception in 1989, Eric Jansen has overseen Stoney Creek Furniture's technology infrastructure for the past three decades. In 1989, he recalls his first trip to the STORIS office. He was impressed with STORIS' Special Order solution and the ability to specify several attribute fields to designate exactly what the customer wanted. It was ahead of its time.
Fast forward to 2020, and during one of the most challenging times in retail history, Stoney Creek Furniture successfully rolled out what Eric calls the most impactful feature yet, STORIS' reimagined upgrade of Special Order. In recent years, Stoney Creek Furniture has become a highly Special Order house with close to 50% of its volume being custom orders. They offer hundreds of fabrics, leathers, and customization options as a competitive differentiator of their merchandising strategy. When they heard of the new Special Order functionality, they eagerly signed up for the Beta Program to be an initial tester and collaborator on STORIS Release 10.3.
"STORIS' enhanced Special Order solution greatly elevates our customer experience. We reduced our sales order entry times for Special Orders by more than 50% while vastly improving our data accuracy. For retailers that rely on Special Orders, they'd be remiss not to take advantage of this new functionality." Eric Jansen, IT Manager
From the start of the pandemic, Stoney Creek Furniture focused on resilience and resourcefulness to navigate the challenges posed. When stores were closed, Eric used his time to focus on the Special Order upgrade. After reopening their showroom, like many home furnishings retailers, Stoney Creek Furniture found strong demand from their customers. Those venturing into their store were there with the intent to buy. A noticeable shift was customers not wanting to spend any more time in the store beyond what was needed to make their furniture selections. Eric commented, "this is where STORIS' Special Order was the right choice for Stoney Creek Furniture. The amount of time to check out a Special Order sale was significantly reduced. Our sales team saw a remarkable shift in how this functionality elevates our in-store experience."
Discover STORIS' Special Order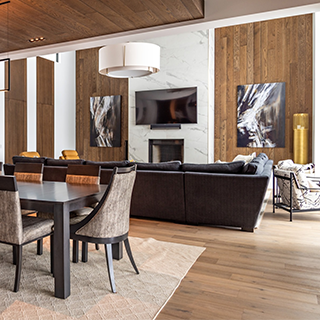 Special Order Set Up and Launch
Stoney Creek Furniture was energized when learning about the new Special Order functionality. The solution was created based on STORIS retailers' needs and it was exactly what Stoney Creek Furniture needed. A major benefit to Stoney Creek Furniture was the flexibility in Special Order to build out as many custom Sales Order Templates as needed. They appreciate the specificity of customizable attributes their sales team can be required to enter at the POS. Because the fields could be uniquely defined by vendor, category, group, or individual SKU, Stoney Creek Furniture had control to match their business requirements. Stoney Creek Furniture began by rolling out drop-down selection menus and associated pricing for several of their top Special Order vendors. The ease and convenience this provided their sales associates and purchasing team were extensive as Stoney Creek Furniture offers customers hundreds of fabric choices.
Benefits to Their Sales Associates
STORIS Special Order makes life better for their sales team. They can process Special Orders quickly, which is crucial for reducing the time at checkout during the pandemic. When a sales associate enters a Special Order SKU, all they have to do is choose from an options list for each attribute and pricing pre-populates. This makes the process of building a custom order virtually as fast as selling a stock item. The sales team adapted to the changes quickly because of the immediate benefits. One of their favorite features is the "copy" capability at the POS. Once they specify all of the customer's chosen attributes for a product, such as a sofa, they can simply copy the attributes and apply them to the loveseat and accent chairs, as an example. The "copy" feature alone saves a ton of time and promotes upselling. The ease of inputting selections at the POS helps collect accurate data for automatically generated Purchase Orders, which leads to greater product precision and customer satisfaction.
True Partnership Collaboration
Working as a beta partner for the Special Order upgrade was a successful endeavor. As an early adopter, Stoney Creek Furniture collaborated with STORIS on field testing and product direction prior to the official release. Eric noted it is important not to get complacent in long-term partnerships, but to be actively involved in advancing forward with technology evolutions. When participating in these collaborative programs, retail teams benefit from unique perspectives and direct collaboration with STORIS' team of experts. Eric appreciates the transparency and open communication, as well as the STORIS culture of building valuable relationships. Additionally, the network of STORIS partners has been an ongoing source of camaraderie and best practices. Eric notes that the opportunities to collaborate with IT peers from Top 100 companies have provided tremendous learning opportunities.
Seamless Upgrades Deliver Value
Eric commented, "the 10.3 upgrade will go in the books as one of the most impactful but also one of the cleanest upgrades in the history of both our companies. STORIS was there for us throughout the process. During our go-live day, any questions we had were dealt with in a professional and expeditious manner. After just one day of being live using STORIS' new Special Order, Stoney Creek Furniture had no open questions or cases. That statistic speaks volumes." He continued, "the Special Order beta program has been a great experience for us and has given me a renewed appreciation for the services provided by STORIS. It's been a team effort all around and I felt very much included in that team. STORIS is a critical part of our operations overall. We are happy to have a long-term partner that continues to deliver valuable features to the market."
"With STORIS, we experience unparalleled stability. STORIS listens to their partners which translates into versatile software solutions and ultimately a higher level of customer satisfaction both from our team's point of view as well as our customers. STORIS' new Special Order solution exemplifies this." Eric Jansen, IT Manager
For a complete review of all that STORIS Special Order technology can deliver to your business, please read our corresponding guide.
Take a Special Order Product Tour

50 years ago, Stoney Creek Furniture was a small-town store. Today, they are one of the largest furniture showrooms in Canada. From day one, superb customer service was their top priority because they believe a satisfied customer is their greatest asset. Even though they are 20x bigger today, their customer service is still second to none. In fact, they still service the loyal next generations of their original customers.
From trending styles to custom-made furniture that lasts for generations, Stoney Creek Furniture supports its local roots with Canadian-made furniture lines. Their spectacular showroom is filled with over 250 fully-decorated room displays. They take pride in the fact that no matter what taste or budget, Stoney Creek Furniture has the home furnishings and accessories that will suit their customers' lifestyles beautifully. Stoney Creek Furniture was founded in 1969 and has been a STORIS partner since 1989. Together, our companies are committed to serving home furnishings customers and enhancing the retail experience.


When you choose , you get more than an industry-trusted retail software solution. You get the know-how of our team of experts, superior service, and opportunities for growth. Use the form below to learn what can do for you.