The Unified Commerce Solution for Home Furnishings Retailers
We Deliver Seamless Customer Experiences In-Store and Online
Learn More About STORIS
"STORIS NextGen Mobile POS is a game changer! Our customer experience has never been better."
"The STORIS NextGen Platform is the future of in-store customer experiences in home furnishings."
"We value STORIS' true partnership approach and keen understanding of home furnishings retail."

"STORIS has enhanced our inventory, cost control, and logistics optimization."
"STORIS NextGen is a driving force for our team to hit our sales goals."
"STORIS NextGen Mobile POS is a game changer! Our customer experience has never been better."
"The STORIS NextGen Platform is the future of in-store customer experiences in home furnishings."
"We value STORIS' true partnership approach and keen understanding of home furnishings retail."

"STORIS has enhanced our inventory, cost control, and logistics optimization."
"STORIS NextGen is a driving force for our team to hit our sales goals."
"STORIS NextGen Mobile POS is a game changer! Our customer experience has never been better."
"The STORIS NextGen Platform is the future of in-store customer experiences in home furnishings."
"We value STORIS' true partnership approach and keen understanding of home furnishings retail."

"STORIS has enhanced our inventory, cost control, and logistics optimization."
"STORIS NextGen is a driving force for our team to hit our sales goals."
Discover Our Industry Proven Technologies
We Support the Home Furnishings Industry
STORIS is the leading technology provider for furniture, bedding, and appliance retailers.
Our scalable home furnishings software provides complete control over retail operations. For over 30 years, STORIS has supported retailers selling big-ticket products for the home in increasing profitability and enhancing customer experience.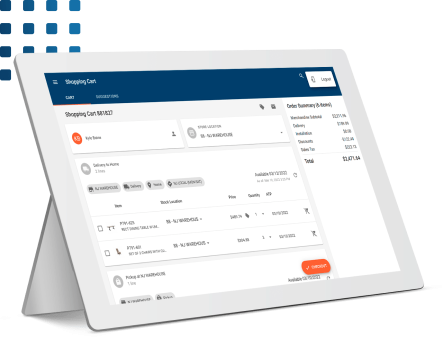 STORIS NextGen
State-of-the-Art, Web-Based Mobile Solution
Modern Selling Toolkit for RSAs
Intuitive User Interface Design
Flexible, Digital Shopping Cart
Exceptionally Fast Checkout
Real-Time Product Knowledge
Discover the Future of Retail Tech
Point of Sale
For an Exceptional In-Store Experience
Streamlined Order Entry
Expedient Checkout
Special Order Configuration
Multiple Concurrent Fulfillments
Logistical Delivery Scheduling
Find POS Benefits
Inventory Control
Integrated Across Stores, Web, and Warehouses
Real-Time Inventory Tracking
Optimized Turnover
Flexible Stock Adjustments
Automated Replenishment
Integrated Barcoding
Discover Inventory Precision
Hear From Our Valued Retail Partners
"STORIS allows us to prosper using modern technology with a quick learning curve while facilitating seamless integration. STORIS cares about us and is committed to Kittle's success."
"No business can survive without strong technology partners. STORIS allows us to devise technology solutions and strategies that are key to AFW as a Top 100 retailer."
"Bassett continues to value our strategic decision to choose STORIS. The technology provided by STORIS continuously adapts and scales to meet our company's needs."
"Our company's success thrives on providing customers the furniture they want at the right time and price. STORIS' inventory, purchasing, and logistical capabilities are key to achieving that."
"Technology is a necessity to operate a successful appliance retail company. From managing orders and customer data to tracking inventory, costs, prices, and vendor rebates, we trust STORIS as our technology foundation."
"Like many furniture retailers, LAM BESPOKE is a small business with big dreams. Because STORIS offers such comprehensive tools and support, we knew it was the best solution to help us grow."
"STORIS looks after our business as if it were their own. The execution of the STORIS organization and their rooted company culture appeals to us as we begin a long-term partnership."
"Our eSTORIS eCommerce website has been extremely beneficial to Badcock. eSTORIS provides seamless click-to-brick integration and supports record-setting website traffic."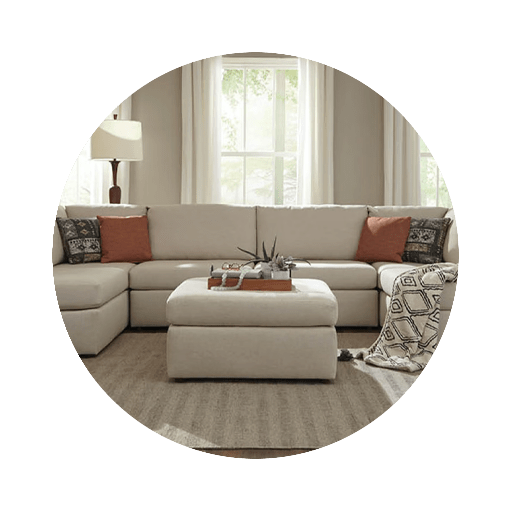 Buying Tools
To Merchandise Your Best Assortment
Real-Time Merchandising Reports
Lead Time & Demand Forecasting
Purchase Order Management
Strategic Costing and Pricing
Promotion & Margin Control
Master Merchandising
Logistics
Warehouse & Delivery Management
Cross-Channel Fulfillments
Logistical Scheduling
Organized Warehouse Flow
Physical Inventories
Routing Integrations
Meet Fulfillment Expectations
More Ways STORIS Helps Home Furnishings Retailers
Trusted By Industry Leaders
Streamlining the Operations of 500+ Home Furnishings Retailers Including More of the Top 100s Than Any Other Technology Partner
The Latest Resources from STORIS


When you choose , you get more than a revolutionary retail software solution. You get the know-how of our team of experts, superior service, and opportunities for growth. Use the form below to learn what can do for you.