Welcome to the Next Generation of STORIS Technology
Our state-of-the-art NextGen Platform is the modern, web-based architecture where STORIS is engineering our new technologies. STORIS' NextGen Platform is the future of in-store customer experiences in home furnishings retail. NextGen transforms the traditional retail showroom into a modern experience enabling retail teams to service their guests from relationship introduction through sales order creation from any mobile, web-connected device. NextGen is ready to maximize your sales potential today.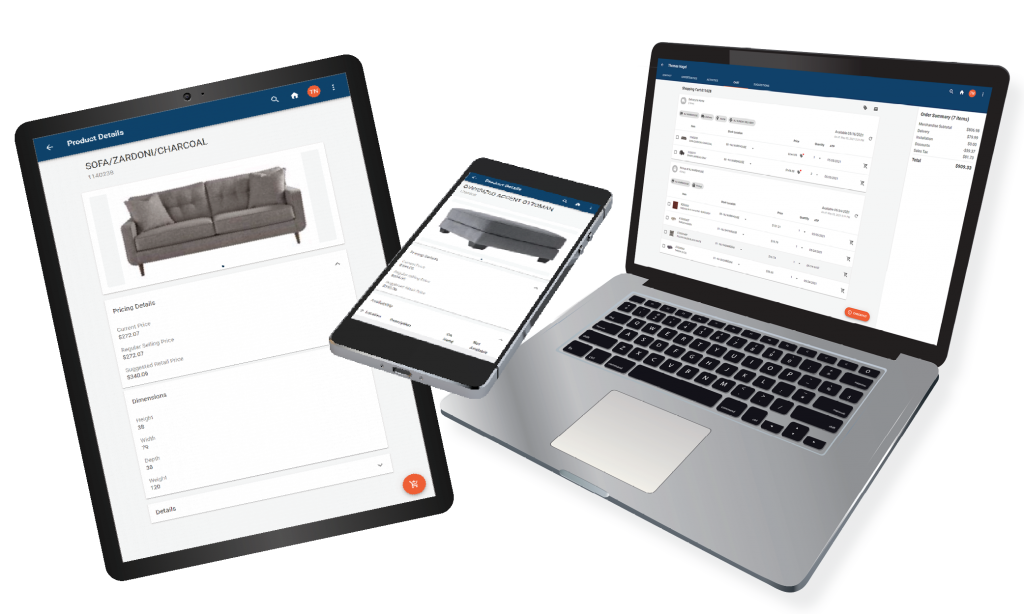 Retailers that provide mobile sales tools for staff enjoy 77% higher sales growth, according to IHL Group's research.
STORIS is ready to bring our NextGen technology to your showroom.
Request a NextGen CXM & Mobile POS Demo
What Is the NextGen Product Vision?
The vision for STORIS' NextGen Platform is to provide the solution that seamlessly supports retail wherever it happens and facilitates an organic, efficient, and enjoyable customer experience; decreasing the time to transact and increasing customer engagement.

What Are the Guiding Principles of NextGen Engineering?
Web-Based, Responsive Design
NextGen is engineered to be responsive on any web-based device. Accessed via a URL in any web browser, the NextGen Platform is device-agnostic. This empowers retailers to deliver a consistent and accessible experience, allowing for flexibility in the types of technology retailers can use.
Intuitive Process Workflows
By leveraging Google's Material Design, the NextGen Platform's user interface is a familiar experience that guides users through desired workflows. Whether the user is a seasoned retail veteran or first-time associate, NextGen is intuitive. Quick onboarding and enthusiastic user-adopter are key benefits of STORIS NextGen.
Unparalleled Processing Speeds
Speed is a significant factor that leads to the rapid adoption of technology. The NextGen Platform prioritizes fast processing and transactional speed as well as expedient search results. Further, its streamlined and conducive workflows increase employee efficiency.
NextGen Digital Shopping Cart
The Shopping Cart for furniture retail is the heart of NextGen's reimagined retail experience. Its design is dictated by the way today's customer shops from managing fulfillments to organizing product and pricing elements. The NextGen Digital Shopping Cart transitions between the shopping phases in CXM to the buying phases in Mobile POS, creating a harmonious path-to-purchase.

What Are STORIS' NextGen Solutions?
In the NextGen Platform, CXM & Mobile POS work in tandem. The customer experience features in CXM and the transactional capabilities of Mobile POS work together harmoniously.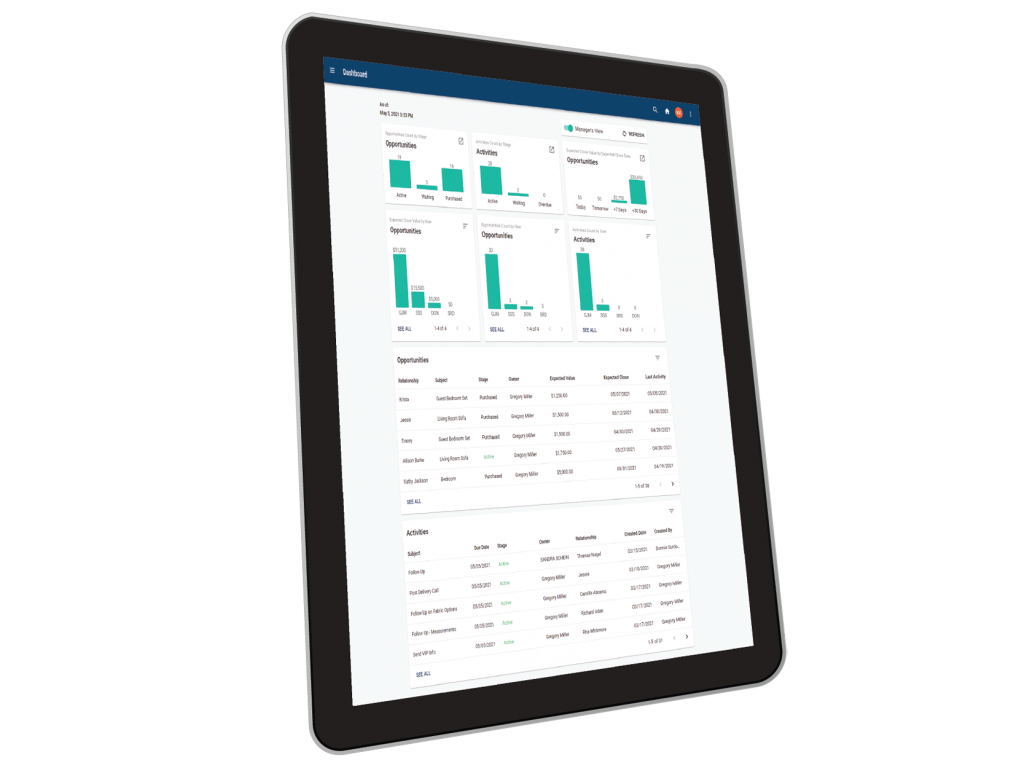 CXM supports sales associates in delivering exceptional experiences by providing mobile access to customer and product data. CXM enables your team to manage relationships and drive retention through Opportunities, Activities, & Sales Dashboards.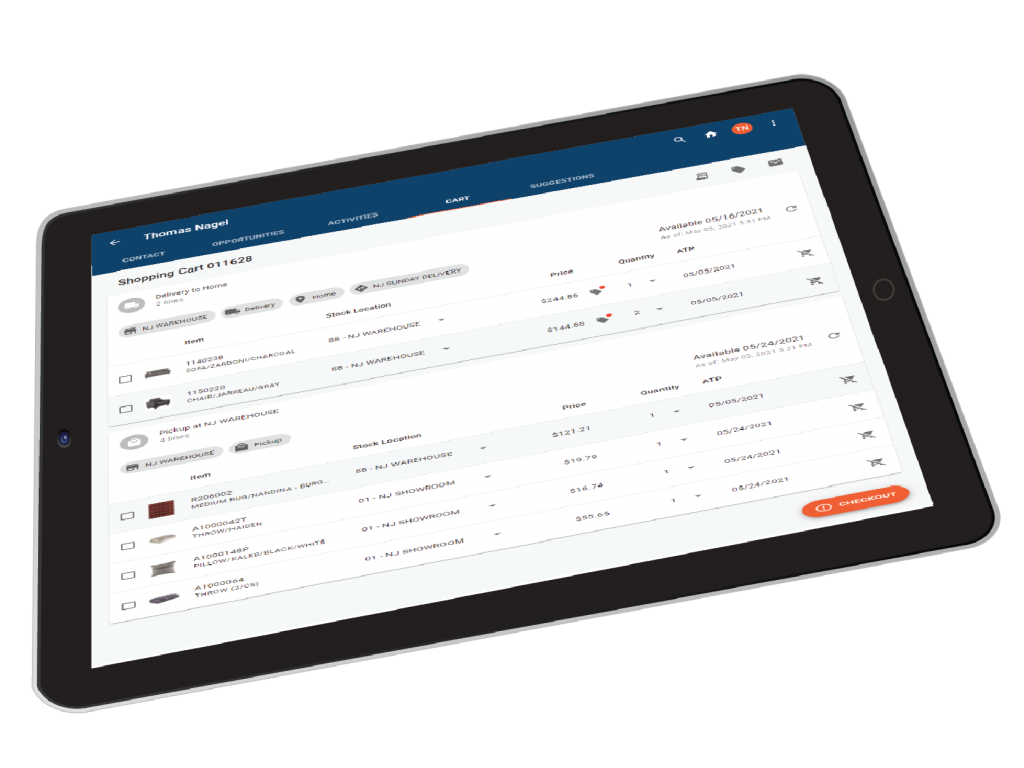 NextGen Mobile POS empowers Sales Associates with a modern selling toolkit. Organically build Sales Orders while shopping with your customers throughout your showroom to streamline order entry and decrease checkout times dramatically.

The Future of the NextGen Platform Is Bright
STORIS is committed to providing top-notch solutions that continually meet evolving market demand. With NextGen, we are only getting started. STORIS will continuously prioritize our NextGen Platform's roadmap to deliver critical features our retailers value and that drive home furnishings retail success.
Retailers that provide mobile sales tools for staff enjoy 77% higher sales growth, according to IHL Group's research.
STORIS is ready to bring our NextGen technology to your showroom.
Request a NextGen CXM & Mobile POS Demo