STORIS System Supports Sales Growth
Carlos Sanchez
THE CHALLENGE
Badcock was operating on an old system that was created by W.S. Badcock Corporation and in use by the brand for several decades. It was a green-screen, keyboard only system that was very limited. Using this software made Badcock of South Florida dependent on Badcock Furniture & More as far as support and resources. When Badcock Furniture & More converted to STORIS, the South Florida locations were excited to upgrade their technology and followed suit.
A BUSINESS SOLUTION
Badcock of South Florida knew they needed a more powerful and advanced system that could handle operations at all 11 locations. Each store had its own small warehouse, which was a pain for store management. They wanted to take hold of all of their inventory and automate processes. STORIS was the solution they knew would fit their needs and increase their operational efficiency.
A LASTING PARTNERSHIP
Badcock of South Florida believes that STORIS is very customer service oriented. They always experience professional support and believe the employees of STORIS are great. Badcock finds it beneficial to have a partnership that fosters a positive relationship and growth between companies.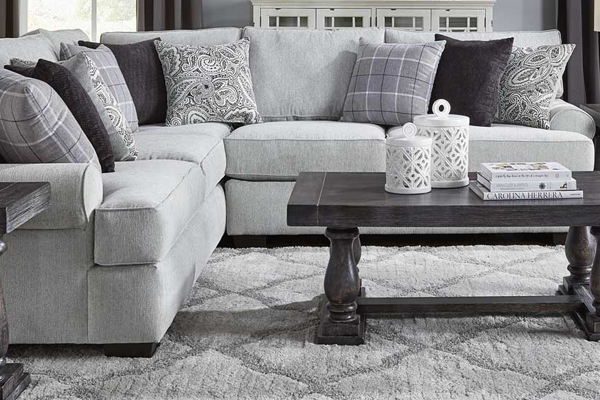 STORIS has enabled us to centralize our warehouses into one location, which makes management's job easier and allows us to focus on store sales. – Carlos Sanchez, Director of IT
WHAT BADCOCK GAINED WITH STORIS
SECURITY WHERE IT COUNTS
The security capabilities within STORIS have been a huge benefit for Badcock. Previously, employees had access to all system information, which caused potential issues with data manipulation. Now, management can use security controls to manage who gets access to what, which gives them peace of mind about their business security.
INVENTORY IMPROVEMENTS
Moving from a number of small warehouses at each store location to having one centralized large warehouse has been a huge benefit to Badcock. This change alleviated a lot of extra work for each store manager. It is now easy for them to keep track of inventory in one central location and have a firm hold on the merchandise at all times.
MORE SALES AND LESS DAMAGE
Badcock notes that since implementing STORIS they have experienced positive sales improvement. With the centralized warehouse and advanced capabilities available across all business aspects, they have seen increases in sales year after year. They have also noticed a significant decrease in damaged goods due to better inventory management practices.
LOGISTICS THAT WORK
Having a centralized warehouse has been extremely beneficial to Badcock's delivery system. Transfering merchandise from one central location to another has made it easy to deliver in a timely manner. This improves business operations and ultimately customer satisfaction.
UPHOLDING THE BADCOCK BRAND
Using STORIS has eliminated all manual processes. Badcock can now create tickets within the system and utilize Forms Designer capabilities to create impressive receipts and documents. This not only makes day-to-day operations easier for employees but also allows for more consistent branding.
ACCOUNTING WITH EASE
On their previous system, Badcock South Florida experienced issues with false balances and accounting errors. If partial payments were made on an item, the remaining balance often disappeared because of system settings. With STORIS, they have a real-time look at their accounting, it is always correct, and the software accurately shows accounts receivable.
"Since implementing STORIS, improving our processes and taking advantage of the software's capabilities, we have seen a sales increase each year."

ABOUT BADCOCK OF SOUTH FLORIDA
Badcock Home Furniture began in 1904 in Mulberry Florida. Over the years, the business prospered and today there are over 300 stores throughout eight states. The success of Badcock Home Furniture gave way to the establishment of the Badcock South Florida retail locations, which operates as a separate entity under the Badcock brand.
Badcock South Florida was established in 1951 when James C. Baber Jr. was given the offer to buy a Badcock store in West Palm Beach under the corporate name. Although both companies still operate under the same name, the Badcock South Florida locations are their own establishment.
Since the headquarters relocated to Palm Beach Gardens, FL in 2004, the company has grown to 11 retail stores and one distribution center. Badcock now employs over 200 individuals in the South Florida area. They pride themselves on providing customers with the merchandise they need at competitive prices.


When you choose , you get more than an industry-trusted retail software solution. You get the know-how of our team of experts, superior service, and opportunities for growth. Use the form below to learn what can do for you.