The Fastest Growing Top 100 Retailer
Dufresne Spencer Group (DSG) was looking to move off an antiquated software platform and streamline its business processes. With over 40 stores across the United States, they needed a solution that would better tie their business together. As a Top 100 retailer, they needed a solution that would provide the ability to seamlessly grow and scale their business.
Dufresne Spencer Group was operating on an old system that could not sustain their existing retail stores. As a company with a significant amount of employees, they needed a solution that was stable and would enforce business rules to everyone. They decided that STORIS was the system that would do just that.
After implementing the software, DSG now experiences a more stable, logical, and intuitive system that compliments their business structure. STORIS was by the company's side throughout the entire implementation, as well as many other important milestones, including the conversion of 16 stores onto STORIS and their first physical inventory.
Take the First Step to Learn About STORIS
Dufresne Spencer Group was looking for a dependable partner to support their growing business. With STORIS, they discovered a reliable company that provides their clients the opportunity to be recognized and heard. DSG was also impressed with STORIS' employee tenure. The long tenure paired with the depth of Client relationships allows STORIS employees to be knowledgeable not only about the software but also how their Clients can utilize it best.
"The STORIS platform offers the scalability, stability and security our business requires. DSG has complete visibility into our inventory performance, providing the insights necessary to strategize for growth." -Chad Spencer, President

What DSG Gained with STORIS
Inventory Control
All of Dufresne Spencer Group's inventory processes, from receiving to delivery, are regimented and logical with checkpoints along with way. With barcode technology, inventory is received in real-time. This reduces shrinkage and does not force the company to pay for items that haven't arrived
Correction of Processes
Dufresne Spencer Group notes that STORIS' processes are logical and make daily workflows easier. Unnecessary steps in their previous software, such as "pre-receiving," were eliminated. Prior to STORIS, there was the ability to change the electronic record before it was even received. Using STORIS has eliminated this broken procedure.
Business Intelligence
Dufresne Spencer Group realizes that STORIS BI tools allow them to drill into the data their business generates. Data Warehouse is an extremely useful tool for Dufresne Spencer Group because a vast number of reports are created off of it that uncover key opportunities for their business.
A Staff That Is In Sync
STORIS "leads a large number of users down a narrow path." From salespeople to administration, and across 42 stores in various states, STORIS enforces disciplined business rules and allows everyone to work together. It is easy to train employees on the system and keep all users in check.
Unity Across States
STORIS has provided Dufresne Spencer Group with a solution to suit their business needs across every location. STORIS has accommodated the needs for specific postal codes and sales taxes based on state and municipality rules, making business practices easier on a daily basis for the entire enterprise.
Favorite Tools
Some of Dufresne Spencer Group's most used tools in STORIS are the RF Functionality with real-time updates, integrated third party financing with a queue of finance providers and EDI. They also find Data Warehouse extremely valuable.
"The partnership we have with STORIS is one of the main benefits of working with them. STORIS always go out of their way to provide top-notch service and prove that they care about our success. " -Chad Spencer, President
Thank you for taking the first step to learning how STORIS' Retail Software Solutions can serve your retail business.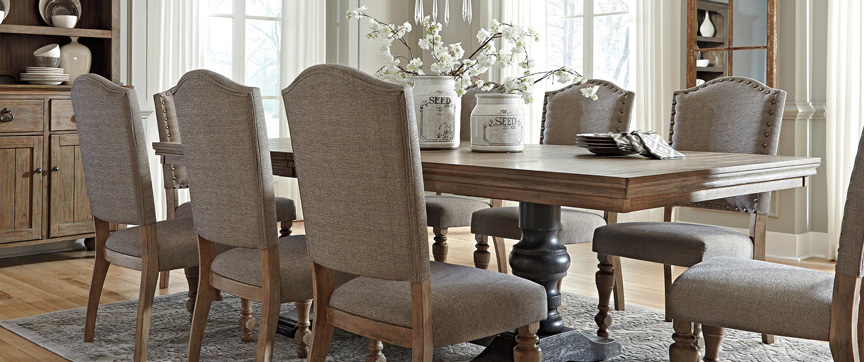 ABOUT DSG
The Dufresne Spencer Group was formed in 2012 when The Dufresne Group partnered with Spencer to form a partnership known as the DSG. The Memphis-based retailer was once a single store location called The Furniture Market. Today, it is an enterprise operated by Jim and Chad Spencer, father and son. From its humble beginnings in 2002, the company has grown to be one of Furniture Today's Fastest Growing U.S. Furniture Stores. By 2013, the company experienced a 33.1% growth. In 2014, sales skyrocketed 91%, proving that DSG had no plans for slowing down. Currently, the DSG has a store count of 42 and over 1,350 employees and business continues to thrive. DSG's motto is "Life Moments Matter," which is based upon the idea that to create a good life, you must create a good home. Furniture is the cornerstone of home and DSG aims to provide quality items to their loyal customers.


When you choose , you get more than an industry-trusted retail software solution. You get the know-how of our team of experts, superior service, and opportunities for growth. Use the form below to learn what can do for you.