Technology Competitive Advantage for Casual Retail
Doug Sanicola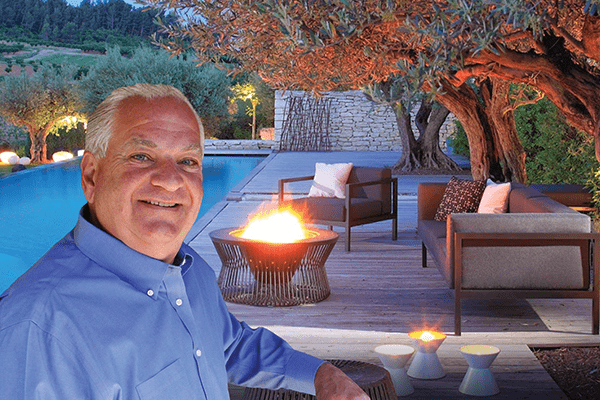 The Challenge
Prior to using STORIS, Outdoor Elegance had been operating on an old system for many years. As technology became more prominent in the home furnishings industry, they knew they needed a change. Their previous software was no longer being supported, had limited capabilities, and was not ideal for business reporting. The Outdoor Elegance team knew that their old solution had run its course and they were ready to find something new.
A Business Solution
The company's President, Doug Sanicola, was attending a Casual Furnishings tradeshow when he came across STORIS' booth. After finding out more information on a few software providers, Outdoor Elegance ultimately chose STORIS. The casual retailer believed that STORIS' robust system had many useful capabilities and would provide all the tools necessary to operate successfully on a daily basis. Outdoor Elegance began the conversion process and implementation shortly after and went live on the STORIS software in early 2015.
A Lasting Partnership
Outdoor Elegance notes that STORIS' partnership is unmatched. They praised their project manager for his knowledge of the solution and his dedication to training their employees. They appreciated that their trainer had previous retail experience, which allowed him to share insight from both a retail and technology perspective. They are also impressed with STORIS' support team and their ability to answer questions quickly and efficiently.
"The STORIS solution has many capabilities and is a great fit for an independent retailer like Outdoor Elegance. It gives us the tools we need in an efficient and user-friendly system."
– Doug Sanicola, President
Thank you for taking the first step to learning how STORIS' Retail Software Solutions can serve your retail business.
What Outdoor Elegance Gained
Reporting They Lacked Before
STORIS has been a complete change from the company's previous system, especially in the realm of reporting. They now have insight into valuable business information including inventory levels, product needs, and financial status. STORIS has given Outdoor Elegance a clearer picture of how their business is operating on a daily basis. Further, the reporting in this system is accurate and intuitive enough to be formatted in ways that work best for their needs.
Financial Peace of Mind
As a family-owned operation, Doug's wife Sharon handles the accounting side of the business. STORIS' reporting has helped her immensely with keeping track of finances. It has also made it more efficient for her to complete accounting tasks.
The Tools Necessary to Succeed
Outdoor Elegance recently added barcoding to their STORIS product suite. They were excited to run their first physical inventory using barcode technology. Even before they had this capability, they recognized STORIS' excellence in inventory control. They know that everything is properly accounted for and that the system cannot be easily manipulated. This gives them peace of mind that nothing will fall through the cracks.
An Intelligent Workflow
Outdoor Elegance is very impressed with the way the STORIS system sets up workflows to make the selling process easier. They note that the sales order to purchase order flow is efficient, effective, and smooth. The fact that the team must follow a procedure within STORIS has been optimal for their productivity. STORIS is the industry's leading provider of retail software solutions, supporting over 400 retailers. We provide top-tier technology and a full suite of client services. With a dedication to the home furnishings industry for over 27 years, STORIS gives you the tools and knowledge you need to succeed.
Optimal Merchandising
The company bases its inventory levels on the casual furniture season, which runs from October 1st through September 30th. In preparation for Casual Market, they utilize STORIS merchandising reports to find out how much product they buy from manufacturers and what they should buy during Casual Market.
A Strong and Reliable Team
The STORIS support and implementations teams have helped Outdoor Elegance every step of the way and continue to do so today. Most recently, they received support during their conversion to barcoding. They note that the support is phenomenal and that the partnership is one they can always count on.
"STORIS is a system that benefits our organization and other industry retailers. As a casual retailer, our merchandising is key to having a competitive advantage, and STORIS' reporting helps us achieve our goals." – Doug Sanicola, President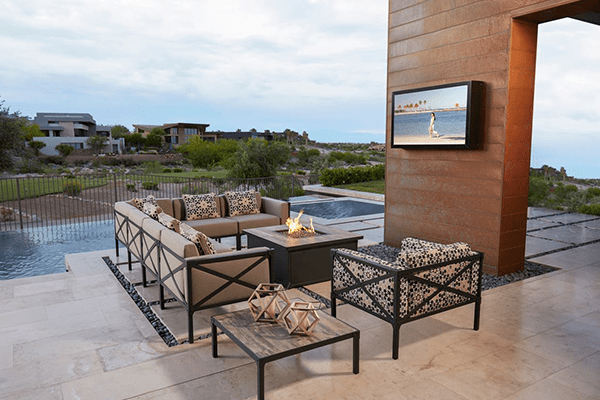 About Outdoor Elegance
Outdoor Elegance Patio Design Center of La Verne, CA, offers a complete selection of outdoor patio furniture, BBQ grills, indoor and outdoor fireplaces, fountains, and patio accessories to help bring the Southern California lifestyle to life. They are one store, 27,000 square foot indoor and outdoor showroom that showcases the latest in outdoor luxury. The award-winning showroom has been recognized by the ICFA multiple times and continues to thrive because of customer referrals and a positive shopping experience. Outdoor Elegance is family-owned and operated by the Sanicola family. The company takes pride in not only the customer service they provide to consumers but in the charity work they take part in locally, including Five Acres and The LeRoy Boys' Home.


When you choose , you get more than an industry-trusted retail software solution. You get the know-how of our team of experts, superior service, and opportunities for growth. Use the form below to learn what can do for you.