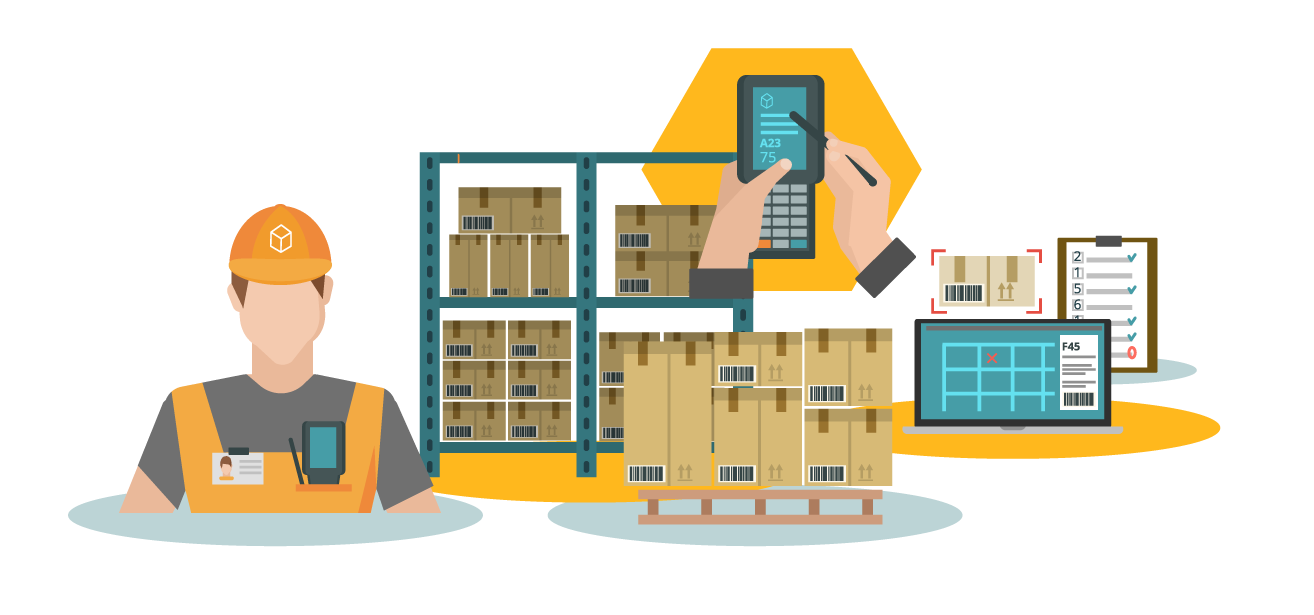 What is an Advanced Warehouse Management System?
An Advanced Warehouse Management (AWM) System provides distribution center managers with powerful inventory and logistics capabilities. With tools to schedule, track and coordinate daily activity, your company can optimize warehouse workflows. A robust warehouse management system will enable your business to manage inventory and boost productivity along with a streamlined distribution process.
What does it do for warehouse operations?
An Advanced Warehouse Management System gives warehouse managers the ability to schedule user tasks and auto-direct routine warehouse actions. These processes will increase distribution efficiencies through better organization and automation. A significant benefit of using a scheduling tool is to better allocate the proper resources based on the demands of the task at hand.
Another key benefit of using an advanced warehouse management system is optimizing storage capacities of your warehouse. Features such as real-time priority picking create an organized inventory cycle and give warehouse managers a more accurate understanding of their inventory. Finally, with analytical functions, you have the ability to measure the overall efficiency of your warehouse using critical metrics. By evaluating this information, you can make strategic decisions that further enhance distribution center operations.


How does this help better serve customers?
Having a seamless warehouse allows you to more efficiently service your customers. In addition to all of the features mentioned above, an advanced warehouse management system could have the enhanced capability to provide transparency to your customers and allow them to see the current status of their pickup order.
The use of the customer pickup process in an AWM system will automatically assign tasks to your warehouse pickers for any scheduled customer pickups. By doing this your company will be able to optimize the work processes of your staff and improve customer service.