Three Top 100 Retailers Launch in 40 Days
June 26th, 2019 by the STORIS Marketing Team
Mt. Arlington, NJ- As Furniture Today's Top 100 is announced for 2019, the team at STORIS celebrates a major milestone. STORIS has successfully held software conversion launch events for two brand new Furniture Today Top 100 home furnishings retailers as well as a major system merge for The Dufresne Spencer Group. Although the STORIS team is no stranger to Top 100 initiatives, what's remarkable is that these efforts all went live within 40 days of each other.
STORIS' project efforts were held for The Dufresne Group (#19) of Memphis, Tennessee, The Wellsville Group (#66) of Weston Mills, New York, and Kittle's Furniture (#92) of Indianapolis, Indiana. Combined, these retailers operate 108 retail locations and process $893M in revenue.
"Transitioning a Top 100 retailer to a new technology platform is a significant undertaking that we approach as a team effort between the retailer and our project managers. The successful rollout of STORIS in these retail operations is a major accomplishment. I am very proud of our team and of our partners for their achievements on these major growth initiatives," noted Jake Egan, Sr. Manager of Consulting Services.
Timing of project launches are determined by a number of factors, but most importantly when is best for the retail client. It's noteworthy that the launch of both Kittle's and The Wellsville Group were led by STORIS Project Manager, Lisa Przybyszewski who has 21 years of experience.
Przybyszewski commented that "It's all about developing great communication and a rapport with the retailer's team."

Marilyn Durning, Vice President of Client Services notes that "the Project Manager plays an instrumental role in the launch, but success is the collective result of our Go Live teams, the client's team, and our in-office technical support staff. A Top 100 project is all about effective planning on both sides and commitment to the success of the project."
Optimize Your Retail Operations with STORIS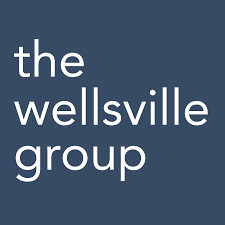 The Wellsville Group, that operates Ashley Furniture Homestores in the Northeast, was the first to go live on March 25, 2019. Project Manager, Lisa Przybyszewski stated, "Ashley Wellsville had an incredible internal team. They prepared resources and training programs for their staff and practiced open-minded change mentality. Every person on the team realized how their role would be enhanced." Their team also had fun along the way, documenting the launch on their LinkedIn account.
Owner and President of The Wellsville Group, Timothy Quinn stated, "We were very impressed with STORIS' dedication to ensuring a smooth conversion. Our transition was well executed and is a direct reflection of the STORIS team's knowledgeable and experienced staff paired with an unwavering commitment to our guests' experience, from showroom to living room. It's a better, faster POS experience for our guests and our team continues to see value across our daily operations."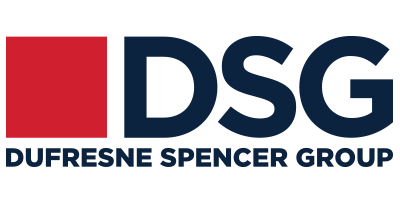 Next up was the Dufresne Spencer Group who recently acquired fellow Ashley HomeStore licensees including Hill Country Holdings, STORIS' existing partner, and Olinde's Furniture. Merging these three retailers, who were all Furniture Today Top 100s in their own right, onto a single Unified Commerce Platform, was a key project of the new DSG. A team of STORIS developers handled the system merger that represents a staggering 127.4% of growth for the Dufresne Spencer Group. President and COO, Doug Culmone, commented, "the team at DSG is a powerhouse that has been laser-focused on growth and delivering modern shopping experiences. We are very proud of what they have accomplished as this year's Fastest Growing Retailer."
CEO of DSG, Chad Spencer, commented on the experience, "STORIS has been our trusted partner as we've built our organization from 9 stores to nearly 100 over the past five years. Their team has been instrumental in supporting technology rollouts that have assisted our growth and have helped DSG become a Top 100 retailer."

To complete the trio, Kittle's Furniture went live on May 2, 2019. Lisa Przybyszewski noted, "Kittle's is dedicated to data integrity and business intelligence. This was a strategic aim of their team. They were committed to starting STORIS with a strong data profile. Their team embraced change and a fresh start with awesome attitudes."
CFO of Kittle's Furniture, Lisa Hudak, commented on their conversion: "Converting to STORIS from the Kittle's legacy system was no easy task. The STORIS team was up to the challenge! The New Jersey crew was more than attentive to our every need and sensitive to helping us manage the change to our company's systems and processes. Our STORIS project manager was outstanding. She had a keen understanding of the retail furniture industry and deep knowledge of STORIS functionality, reporting capabilities, and customizable features. The specialists supporting the data conversion and integrations were always available and had current knowledge of our project. We are confident that STORIS will allow us to prosper using modern technology that supports a quick learning curve while facilitating integrations with outside applications and protecting the security of our customer data."
STORIS would like to welcome Kittle's Furniture, the new members of the Dufresne Spencer Group, and The Wellsville Group to the STORIS family. STORIS is utilized by 34 of the Furniture Today Top 100 retailers who experienced growth that was 5.5% higher than the overall Top 100 growth rate.


When you choose , you get more than an industry-trusted retail software solution. You get the know-how of our team of experts, superior service, and opportunities for growth. Use the form below to learn what can do for you.