STORIS Named a Top Workplace in New Jersey
May 27th, 2022 by the STORIS Marketing Team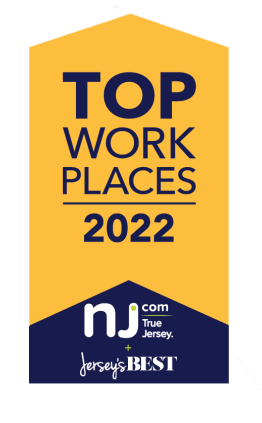 Mt. Arlington, NJ – STORIS is proud to announce that our team has been recognized as a Top Workplace in New Jersey for 2022 by NJ.com and Jersey's Best.
"Companies don't get awards. People get awards. STORIS is a recipient of Top Workplaces in NJ because of the people that make up our team. Whether a team member is new or has worked here for 30 years, each person makes an important contribution to our culture, as well as the technology and services we deliver to our clients."

Don Surdoval, CEO


STORIS provides opportunities for employment in the thriving technology and retail industries. STORIS' culture provides a family atmosphere, where everyone knows one another and works together collaboratively. Through cross-training, annual goal development, and educational opportunities, STORIS invests in its team members' career development.
While the STORIS team works hard, they believe in having fun too. Office initiatives such as their Summer Olympics, food trucks, and team-building activity nights foster engagement. As a company, STORIS is committed to giving back and provides opportunities to participate in philanthropic efforts year-round. STORIS strives to be a work environment that balances meaningful work, a fun company culture, and employee wellness.
"We recognize that success comes from within. One of our guiding Core Values is "Create a Positive Work Environment" where we strive to provide an enjoyable, friendly, and respectful workplace. We are proud to receive this honor as a reflection of our commitment to this value."

Doug Culmone, President & COO
Top Workplaces is the nation's most credible employer recognition program due to its survey methodology. STORIS team members participated in an anonymous survey conducted by Energage for consideration of this recognition.

Does STORIS sound like a place where you would like to work?
If you are interested in joining the STORIS team, visit our Career Page for information on the current roles we are hiring for. We'd value the opportunity to share our workplace with you.


When you choose , you get more than an industry-trusted retail software solution. You get the know-how of our team of experts, superior service, and opportunities for growth. Use the form below to learn what can do for you.