STORIS Revamps Protection Plans in 10.6
October 29th, 2021 by the STORIS Marketing Team
Announces Integrations to Guardsman & Montage
In a highly anticipated update, STORIS revamps its Protection Plan functionality, available to STORIS' retail partners in its new Release 10.6. Retailers can enhance their processing of Protection Plans with direct integrations to industry partners, Guardsman & Montage.
"We are thrilled to deliver Protection Plans to our retailers. Managing Protection Plans can be complicated. With STORIS, the many calculations, inventory eligibility restrictions, rules, and follow-through to plan usage are automatically configured and executed upon by STORIS, eliminating any manual effort," stated Fiona Huddleston-Richardson, STORIS Product Manager.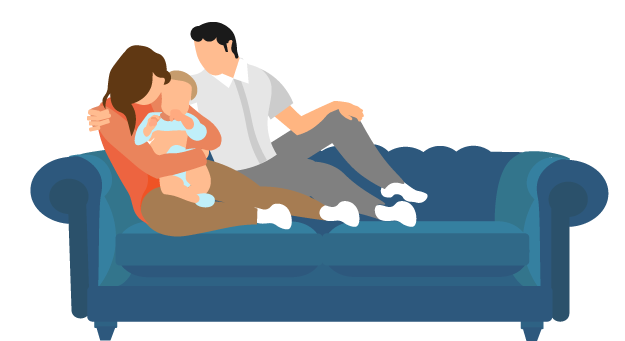 STORIS' new Protection Plan feature enhances its legacy Warranty Logic, which allowed retailers to apply warranties at the line-item level as a Non-Inventory SKU. That all changes in 10.6. Now, Protection Plans can be applied at the order level. This enables retailers to sell Protection Plans across Multiple Concurrent Fulfillments on a single order seamlessly, as well as sell more than one Protection Plan on an order.
Protection Plans have become their own entity in STORIS as opposed to a generic Non-Inventory SKU. This allows Protection Plans to contain unique attributes. Their costs, prices, rules, and restrictions are definable. Inventory Formations designate which products, categories, or groups a plan is eligible to cover. Similarly, retailers can set minimum or maximum value, or quantity restrictions that a Protection Plan can cover.
A Protection Plan will follow the merchandise it covers through completions, returns, adjustments, customer service, and exchanges. STORIS' Customer Service module follows the linked merchandise and Protection Plan throughout its lifecycle to determine financial responsibility for any related Service Orders.
In Release 10.6, retailers are offered a wide array of flexibility in how they apply Protection Plans to an order. Control Settings enable Protection Plans to be automatically added to an order, suggested via a pop-up window, or manually added. This is configurable based on a retailer's business rules. Many of STORIS' retailers are excited to automatically add relevant Protection Plans as a failsafe to upsell warranties. This also helps their sales associates generate more income when receiving commission on Protection Plans. A Protection Plan can be easily removed or edited based on the customer's preference.
Increase Your Average Ticket Values with Protection Plans
Pricing of Protection Plans is just as sophisticated. As Protection Plans are applied at the order level but linked to individual line items, the plan's price is distributed proportionally based on each product's ratio. To determine the plan's price, retailers can use a tiered table including both percentages, or fixed amounts that are associated with a linked merchandise subtotal. For example, if a Protection Plan is covering up to $1,000 worth of merchandise it might be priced at $50, but it will be priced at $75 for merchandise over $1,000.
The new "View a Customer's Protection Plan Activity" tool displays detailed information of all plan activity for a given customer. A Protection Plan Register serves as the source of data transmission to a 3rd-party plan provider seamlessly. Further, Protection Plans will create an expense notification in Accounts Payable so that all Protection Plan AP bills can be quickly and easily created.
Guardsman & Montage are the first providers to integrate to STORIS' Protection Plans.

Kerry Lawless, Vice President of Sales for Guardsman noted, "STORIS delivers an advanced, real-time ERP solution for furniture retailers, allowing for a simple and efficient POS process. At Guardsman, we are excited to be partnering with STORIS to deliver best-in-class furniture and mattress protection plans and repair offerings to the marketplace."

Jacob Jolman, Vice President of Operations for Montage commented, "As a market leader in furniture and mattress protection, Montage prides itself on continuously seeking ways to provide value to our retail partners and consumers. Partnering with STORIS to deliver seamless systematic integration at the time of product delivery is an exciting venture consistent with our mission and vision. This allows the consumer to be recognized as a valued protection plan owner before leaving the store with furniture or at the moment the furniture is delivered to their home. Market-leading service is at the core of the foundation of Montage and this venture enhances that core value."
All relevant portions of the STORIS ERP, including accounting, analytical reporting, data warehouse, and enhanced laser printed forms, have been updated to reflect the new Protection Plan enhancements.
STORIS' Release 10.6 with Protection Plans is now available to retailers. To learn more about Protection Plans or any of the 50+ new features available in 10.6, clients can read the detailed Enhancement Guide on the STORIS Client Portal. To learn more, Request a Demo or call (888) 478-6747.


When you choose , you get more than an industry-trusted retail software solution. You get the know-how of our team of experts, superior service, and opportunities for growth. Use the form below to learn what can do for you.