Baby Boomers are long-standing business owners.
The Baby Boomer generation has held most of the high-level positions in organizations for decades. However, as this generation (born between 1946-1962) is reaching retirement, more leadership roles will become available for the next generation to fill.
With the adoption of technology and digital transformations continuing to escalate, advancing digital-savvy leaders has become a key business initiative. As Millennials were the first generation born into the digital world, those beginning to take leadership roles have opened up endless opportunities for businesses.


Millennials will be the leaders of tomorrow.
In today's digitally obsessed world, Millennials are more equipped to drive technological success than any other generation. Being able to access the world digitally, Millennials are accustomed to high demand. Their "I expect what I want, when I want it, at the click of a button" mentality translates to passion and drive and presents businesses with significant opportunities.
78 percent of Millennial business leaders report that they actively seek out new technology to help manage their business and incorporate digital elements across all facets of their operation. SmallBizDaily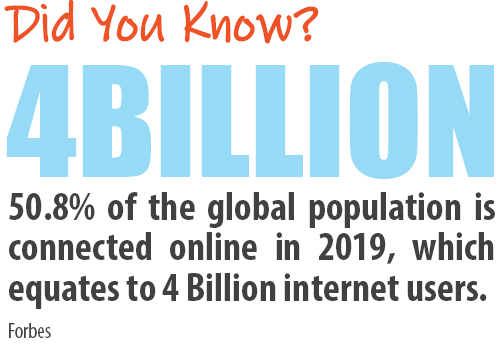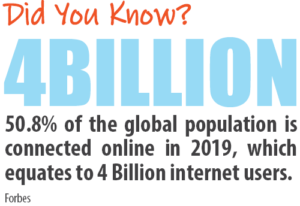 The demographics in the workplace are changing rapidly. Organizations are racing to adapt to changes in the business environment and to meet Millennial values and expectations. Millennials are hungry for growth, learning, and continuous development. They are eager to embrace innovation and new technologies. With the average age of first-time managers being 30-year-olds with ten years of experience, Millennials are prepared and confident to take on leadership roles.
37 percent of NextGen stated that they struggle to get their business to understand the importance of having a digital strategy. SmallBizDaily

Generation Z is on the horizon for today's companies.
As Millennials are stepping into leadership positions, they will be looking over their shoulder as the next generation, Generation Z, begins to rise. Generation Z doesn't know a world without the internet and smartphones. They've also witnessed their parents and businesses affected greatly by the Great Recession of 2008.
Just as Millennials are reshaping the structure of the modern workplace, Generation Z is poised to reshape it yet again. They are driven by the fear of experiencing another recession and are eager to pursue an upward path that will give them a stable paycheck and job security.
By 2021, Generation Z will make up 1/5 of the labor force. Forbes


In order to stay competitive, retailers must satisfy all of their customers' needs:
Baby Boomers, Millenials, Gen Z
Companies must remember that no one Baby Boomer, Millennial, or Generation Z individual is exactly alike. Instead of thinking about generations in isolation, organizations must understand patterns of consumer behavior and how they are influencing one another.
85% of Baby Boomers reported they first research products online, but prefer to shop in-store.
Revel Systems

63% of Millennials complete transactions on their mobile devices. Millennials reference online testimonials before purchasing. Lexington Law

73% stated they prefer to drive to a brick and mortar store to shop. However, 43% stated they do their research on their mobile devices first. Spreadfast



Advancements in new technologies are causing massive disruption in customer expectations. Businesses need to be competing on the digital level, both in-store & online, to remain relevant to all generations. Unified Technology allows the shopping journey to be seamless for both the organization & the consumer.
STORIS' Unified Commerce Solution is developed to help home furnishings retailers maximize their revenue potential across channels. STORIS' solutions are connected through the STORIS shopping cart. "The importance of adopting new technologies is crucial for retailers to keep up with industry trends and the next generations, both for retail employees and consumers."