STORIS' Next Gen Leader, Shawn McKnight, Named to HFB's 40 Under Forty
July 16th, 2018 by the STORIS Marketing Team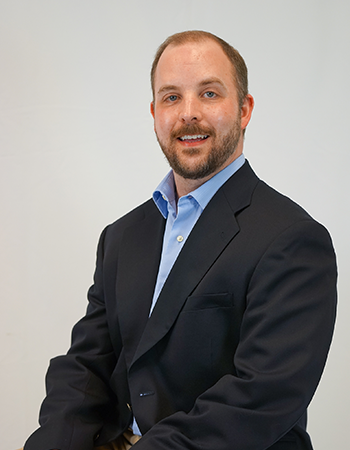 Imagine you were part of a team that conceptualized how technology will impact a retailer's ability to thrive into the future. Holding key responsibilities for product innovation, STORIS' Shawn McKnight, is tasked with just that every day.
In fact, he has been part of the team leading STORIS' product innovation for over 10 years. For this, STORIS' Vice President of Production, Dom Costantino, nominated Shawn for the 2018 Home Furnishings Business "Forty Under 40." Shawn exemplifies the spirit of the Forty Under 40.
Shawn took the opportunity for what has become an impressive career at STORIS after meeting STORIS' late Co-Founder, Ira Bakst, playing ice hockey. Today, Shawn is an integral member of STORIS' leadership team; a role he earned thanks to his forward-thinking vision for our technology and ability to execute on delivering functional software to home furnishings retailers.
Shawn began at STORIS as a support technician, where he chartered a new path for how developers interacted with STORIS' retailers. He quickly proved himself to be a key asset in researching customer questions and proactively solving their cases through functional development. His ability to quickly address customers' concerns through programming led him to take over as manager of developers in Technical Support, a tradition that continues at STORIS.
From there, Shawn went on to tackle 5 various managerial positions. Today as Director of Product Database Design, Shawn's main responsibility is to make the foundational decisions for STORIS' Next Generation, Web-Based User Interface. This will be a critical product release for home furnishings retailers as it will be the first industry solution released in this modernized format that is device agnostic and fosters full Unified Commerce usability. This role requires Shawn to become well-versed in technologies and guidelines such as React, Redux, Material-UI, and Google Material Design. Shawn is an active team member of the open-source community, maintaining key interface design on GitHub as well as being a top Stack Overflow contributor for software design.
"Technology is key to the future success of the home furnishings industry and Shawn is one of the groundbreaking engineers innovating the future of its software solutions. With Shawn, STORIS will continue to deliver powerful retail solutions." -Dom Costantino, Vice President of Application Production
Shawn also serves as a liaison for many of STORIS' Top 100 retail clients including Ashley Furniture Industries Partners which include The Dufresne Spencer Group, Hill Country Holdings, and Broad River Retail. He is responsible for coding STORIS' Available to Promise and Available to Customer Inventory Logics with AFI Manufacturing. He participated on the teams that helped these Ashley Retailers go live on STORIS.
"Shawn has a love of knowledge and is passionate about sharing that at STORIS. He is a key mentor to future engineers. He instills his passion for learning and discovery and teaches the foundation for new development languages and programming standards to our upcoming engineering talent. This puts others in the position to grow their careers and build solutions they are proud of as well. He also is a great role model on building client relationships." – Dom Costantino, Vice President of Application Production
STORIS' executive team is confident in Shawn's future career growth and the impact he will continue to have on developers and the roadmap at STORIS. Ice hockey continues to play an important role in Shawn's life too. He still plays competitive ice hockey and his team is currently seeking its third consecutive championship

Once again, STORIS is thrilled to sponsor HFB's Forty Under 40; a program that recognizes and connects young talent in the industry. "To the group of individuals that have been honored for the 5 years of the "Forty Under 40 Program, Cheers to 5 Years! You make us proud to be a part of the home furnishings industry." -Doug Culmone, COO of STORIS

About Home Furnishings Business: HFB is the magazine written for the passionate home furnishings retailer; the retailer who is looking for intelligent discourse that will allow them to thrive in today's environment. Home Furnishings Business was launched in the fall of 2005 and published the first issue in January 2006. Shortly after, they introduced HFBusiness.com, and their daily electronic newsletter, HFBusiness NOW! In June 2013, Home Furnishings Business and its related properties were acquired by Impact Consulting Services in Atlanta, Ga.


When you choose , you get more than an industry-trusted retail software solution. You get the know-how of our team of experts, superior service, and opportunities for growth. Use the form below to learn what can do for you.