STORIS' Sales Manager, Brian Robinson, Named to HFB's Forty Under 40
July 21st, 2023 by the STORIS Marketing Team
Technology solutions are the backbone of modern retail operations. STORIS' philosophy is that both technology solutions and services empower businesses to achieve a return on investment. It is the people on our team that enable this approach to partnership.
Behind many of STORIS' partnerships built with industry leaders over the last decade is our Enterprise Account Executive and Sales Manager, Brian Robinson. Today, we proudly celebrate Brian's induction into Home Furnishings Business' 40 Under 40 Class of 2023.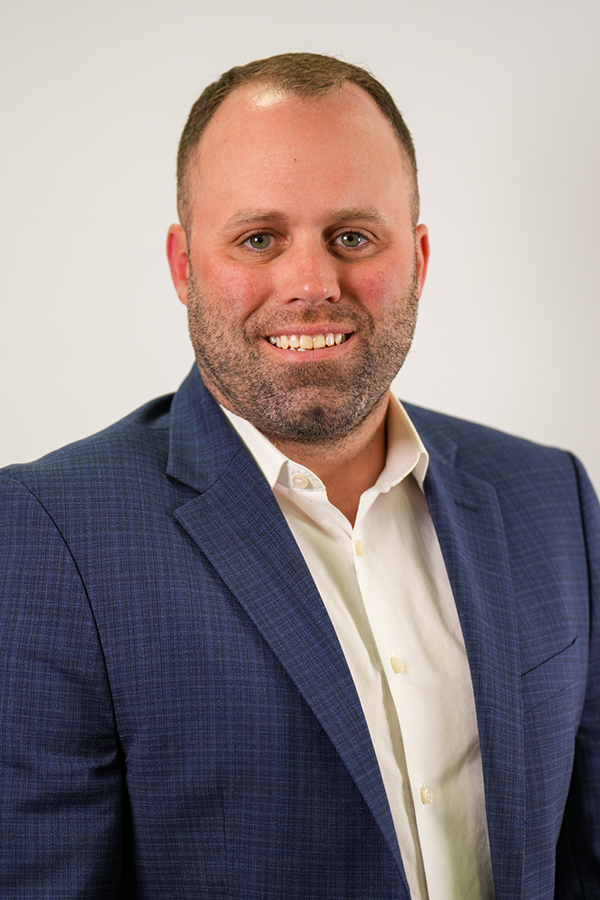 Brian began his STORIS career as a Client Relations Advocate, working hard for STORIS' clients to ensure the success of their partnerships. It was here that Brian demonstrated his solid work ethic, excellent follow-up skills, and strong command of the STORIS technology platform. He carried this unique vantage point of customer service forward as he transitioned to sales.
During his time as a new business sales professional, Brian has successfully added more than 50 enterprise-level home furnishings and appliance retailers to the STORIS family. This represents over 5,000 individual users and 500 showroom locations. Some recent and notable members of the STORIS family that joined through Brian include Coco Republic, Empresas Berrios, Factory Direct Enterprise (FDE), Howard's Appliance, Kittles Furniture, Matter Brothers, Metro Mattress, RC Willey, Standard TV & Appliance, and The Great Escape.
When collaborating with retailers, Brian serves as a consultant, identifying areas of opportunity for each retailer to ensure they are making a strategic investment. He identifies problems retailers are experiencing and crafts solutions leveraging the power of STORIS technology. Brian also maintains strong relationships with industry service providers to help retailers craft their entire technology ecosystems.
"Technology sales requires staying ahead of the curve regarding the latest solutions available to the industry and how they fit into the daily workflows of retailers to enhance their operations. Brian has deep product knowledge regarding advanced technologies from warehouse solutions and logistics to mobile solutions, APIs, eCommerce integrations, and platform extensibility. This empowers him to consult leading retailers and guide them regarding the best technological resources to help them solve problems and achieve their goals."

Doug Culmone, STORIS President & COO
Brian is starting a new chapter in his career at STORIS. He will now be leading the sales organization.
"Over the years, Brian has naturally stepped into a mentoring role for the growing sales team. Brian is generous in sharing his time and expertise with those around him. We are excited about this next chapter and congratulate Brian on his well-deserved recognition in this year's 40 Under 40."

Doug Culmone, STORIS President & COO
Outside of STORIS, Brian has also spent many years working with the ARC of NJ supporting high school teenagers and adults with various developmental disabilities gain meaningful employment in society.
STORIS extends its congratulations to the entire Home Furnishings Business Class of 2023!
Connect with Brian & His Team for a Product Tour

About Home Furnishings Business: HFB is the magazine written for the passionate home furnishings retailer; the retailer who is looking for intelligent discourse that will allow them to thrive in today's environment. Home Furnishings Business was launched in the fall of 2005 and published the first issue in January 2006. Shortly after, they introduced HFBusiness.com, and their daily electronic newsletter, HFBusiness NOW! In June 2013, Home Furnishings Business and its related properties were acquired by Impact Consulting Services in Atlanta, Ga.


When you choose , you get more than an industry-trusted retail software solution. You get the know-how of our team of experts, superior service, and opportunities for growth. Use the form below to learn what can do for you.