STORIS Recognitions, Awards, & Philanthropy
At STORIS, we believe in providing clients with exceptional solutions and services, while offering our employees a positive, rewarding work environment. We are proud of the recognition of these values by the following achievements: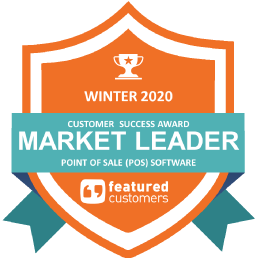 STORIS has earned a Market Leader award in FeaturedCustomer's Point of Sale Software (POS) category for the Winter 2020 Customer Success Report. This report is based on partner insights that tell a complete story of the vendors in the Point of Sale space through real customer experiences. The Market Leader designation is awarded to vendors with a substantial customer base and customer success to validate their vision. STORIS is honored to receive this award and represent the home furnishings industry as the only technology vendor on the report. Get all the details here.
STORIS has been named a Gold Medalist in SoftwareReviews' Retail Point of Sale Research Report. SoftwareReviews is a division of Info-Tech Research Group, a leading IT research and tech advisory company. The insights collected qualified STORIS for the Point of Sale Report along with 8 of the world's leading Point of Sale Solutions. STORIS is the only technology dedicated to the home furnishings industry to appear on the report and 1 of only 4 global vendors to earn the highest Gold ranking. STORIS ranked 1st in satisfaction of "Cost is Fair Relative to Value" and scored 100% for Efficient Service Experience. Get all the details here.
Our team has been hard at work to ensure the greatest level of security for our clients and STORIS team members. STORIS has received its 2019 Datassurant Enterprise Security Management Program (SMP) recognition. Datassurant's full audit provides compliance validation services to ensure STORIS' technologies meet the Payment Card Industry Data Security Standards (PCI-DSS), Payment Application Industry Data Security Standard, (PA-DSS) and other major security requirements. STORIS successfully passed the Enterprise SMP assessment, analysis, and security intelligence services consistent with International Organization for Standardization ("ISO") standard 27002 and the SMP controls related to several areas such as data classification, data handling, data disposal, access rights and privileges, change control, change management, business continuity, disaster recovery, incident response, and security awareness training.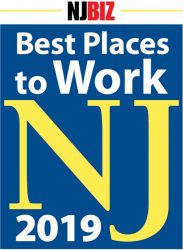 STORIS is proud to be recognized among the Best Places to Work in New Jersey by NJBIZ for 2019. This award celebrates exceptional teams and commitment to employee development. Our recent initiatives to modernize our corporate office in Mt. Arlington and deliver new team building and wellness activities makes this recognition all the more special. Thank you to our entire STORIS team.

Thank you to NJTechWeekly.com for naming STORIS among the 18 Best Technology & Software Companies to work for in New Jersey. We are proud to bring careers in innovative, growing fields to the state.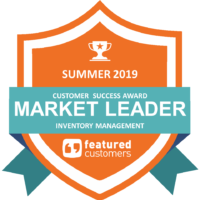 STORIS has been named a Market Leader in the Inventory Management Software category for the Summer 2019 Customer Success Report published by FeaturedCustomers. The Report is based on the curation of authenticated case studies, testimonials, and reviews from across the web, telling a complete story of vendors in the Inventory Management Software space through real customer experiences. STORIS is honored to represent the industry as the only home furnishings technology on the report and have received the Market Leader designation.

Gartner Methodology in partnership with Software Advice has named STORIS as a Leader on their 2018 FrontRunners Quadrant for Retail POS and Management Software. FrontRunners offers a data-driven assessment of the best systems on the market compiled by evaluating over 350 Retail Management products. Those with the top scores for their capability and value made the quadrant. Much of the data used in this analysis comes directly from the software provider's clients. Leaders off an all-around strong product and a wide range of functionality. These products are considered highly valuable by customers.
Featured Customers validates customer success references including reviews, case studies, success stories, and testimonials that will help technology buyers make smarter decisions. They recently named STORIS as a Market Leader in their 2018 Winter Customer Success Report for the POS Category. Market Leaders on FeatureCustomers.com have a substantial customer base & market share. Leaders have the highest ratio of customer success content and content quality scores relative to company size.
STORIS is honored to have been named among the Best Places to Work in New Jersey by NJBIZ for 2017. This awards program identifies, recognizes and honors the top places of employment in New Jersey that benefit the state's economy, workforce and businesses. The award is greatly influenced by the team of people who work at STORIS making this recognition especially gratifying.
CIO Retail Outlook has named STORIS as a  Top 10 Retail POS Solution Provider of 2015. The publication is dedicated to educating technology professionals on how software can redefine business goals of the future. The list is designed to help other professionals make the best decisions for their business. Characteristics that were considered included providing a user-friendly interface, seamless implementation services, quality technical support and an emphasis on product development.
STORIS was honored to be named as one of CIO Review's 20 Most Promising Retail Technology Solution Providers of 2015. The CIO Review notes that the demand for a comprehensive technology solution continues to grow as the world of retail evolves. Retail CIO Review established that STORIS aims to help move the industry forward by providing technology necessary to stay current.
In 2015, STORIS was named on Outsourcing Gazette's list of 25 Most Promising Retail Service Vendors. Outsourcing Gazette provides important news, analysis and thought leadership in the outsourcing space. STORIS was chosen as a featured company for our dedication to optimizing retail technology for the home furnishings industry and the emphasis we put on delivering industry focused tools that greatly enhance the market.
STORIS was recognized as the #1 Best Place to Work in New Jersey for 2014 by NJBIZ. The Best Places to Work statewide program honors New Jersey's top 100 employers who are committed to their employees' growth and quality of life. STORIS was excited to receive this honor as we celebrated our 25th anniversary. This award directly reflects STORIS employees' dedication and how they value their experience. Discover more about this award here.
STORIS was honored to be presented the NJBIA's Outstanding Employer Award for 2012. This prestigious award is presented annually to a company that has demonstrated a creative and forward-looking approach to managing their human resources. These activities include providing workplace safety programs, helping employees improve their skills and advance their careers, dealing creatively with changes relating to an increasingly diverse workforce and creating innovative benefits programs and support services for their workers.
With a mission of Changing the World One Smile at a Time, STORIS is proud to support SmileTrain's goal of helping children born with cleft palates and lips.
Giving back to our local community is important to STORIS. We encourage our employees with a variety of opportunities to volunteer with the Pass It Along Organization.
Working towards eliminating Parkinson's disease, including finding treatments as well as the ultimate goal of a cure, STORIS is dedicated to helping The Michael J. Fox Foundation.
During the holidays, STORIS employees come together for the young children at St. Peter's Orphanage, located just ten minutes from our corporate headquarters, to provide them with necessities that make a difference in their lives.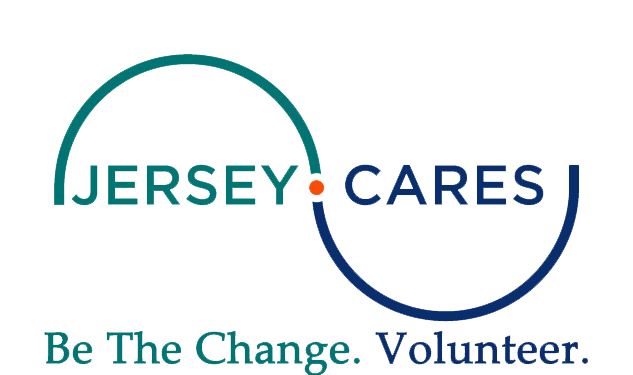 Each year STORIS employees collect hundreds of coats for the Annual Jersey Cares Coat Drive. STORIS is proud to be a part of the 30,000 winter coats donated to men, women and children in need throughout New Jersey.