The 2021 Trend Guide:
Resurgence of Home
The retail landscape has drastically changed. So how does your business reshape the customer journey and earn the attention of reinvigorated, digitally-savvy customers? In the all-new 2021 Trend Guide, we provide actionable tactics and insightful takeaways from analyzing the holistic retail environment and state of the home furnishings industry. The annual Trend Guide in the must-read resource to start the year strong.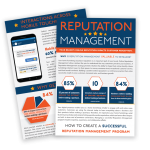 Your Brand's Online Reputation Impacts Customer Perception
A Reputation Management strategy provides retailers the ability to shape their online identities. In our new infographic, we discuss why a Reputation Management Program is valuable to your business and how POS integration is key to building a consistent and plentiful collection of reviews.
Behind the Front Lines of Your Retail Business is Technology.
Creating safe shopping environments through digital, self-service, and reduced-contact technologies is vital for successful showroom practices. Learn 8 ways technologies will support a contactless shopping experience and a safe retail environment.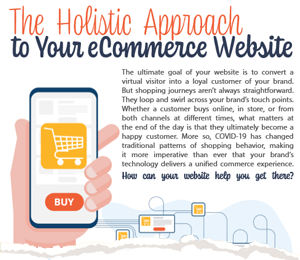 The ultimate goal of your website is to convert a virtual visitor into a loyal customer of your brand. In our new infographic, we dive into specific web features to help your site succeed serving your customers along the various stages of a multi-channel customer journey.
Instead of thinking about generations in isolation, organizations must understand patterns of consumer behavior and how they influence one another. Retailers need to compete digitally to remain relevant.
Successful CXM is a game-changer for retail operations and sales associates alike. CXM is designed to establish brand loyalty and increase the lifetime value of a customer. Discover how to help your team build relationships with their multi-channel shoppers.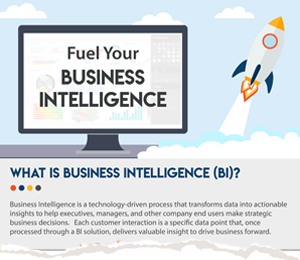 BI improves decision-making, increases operational efficiency, and delivers a competitive advantage.  In our new guide, discover the benefits of BI including data accessibility, visualizations, mobility, and security.
The Kiosk is here to elevate the in-store customer experience by merging the attributes of online shopping that customers love into the world of brick and mortar retailing.
The ability to offer discounts to your customers can be an integral part of a retail pricing strategy.  Offering a potential customer the opportunity to save money is a proven way to capture their attention.
Your merchandising strategy directly influences your revenue potential. Back by popular demand, our "10 Best" highlights key buying tools for revenue growth.
STORIS helps retailers achieve 99% inventory accuracy and improve KPIs. In our Ultimate Inventory Guide, we provide insightful takeaways for control.
This inventory guide provides tips for a smooth Physical Inventory including preparations, step by step instructions, and insights for year round success.

In this holistic look at Virtual Productivity, we provide activities for various areas of business operations that can be conducted in any market condition.

Technology is integral to the shopping experience. Learn why having regularly enhanced technology can help you best engage with your customers.

Data Warehouse is one of the most powerful data mining tools in Business Intelligence. Learn more about how Data Warehouse can help you uncover BI.