The Value of Repeat Customers
In an industry with more competition than ever, the importance of earning repeat business from customers has never been more crucial.
The more loyal, repeat customers a retailer secures, the more successful it will be. Understanding the advantages of earning repeat customers is the foundation to grow your company. Before diving into improving your company's customer retention rate, it is important to understand how it will positively affect your company.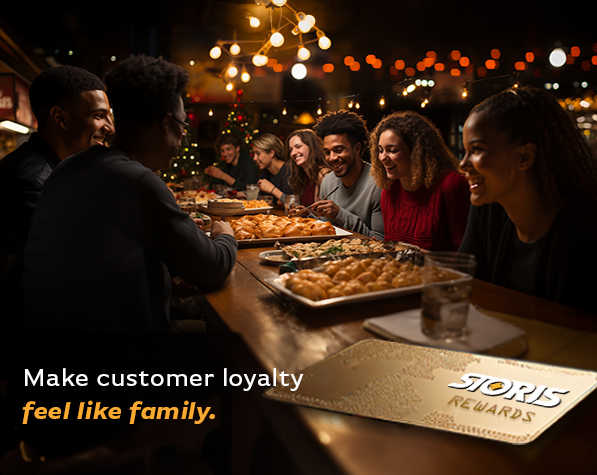 Here are 7 reasons to prioritize a customer retention strategy:
Studies have shown that it costs nearly 7 times more to acquire a new customer than it does to keep an existing customer.
It takes 12 positive customer experiences to make up for one negative experience.
When repeat customers purchase, they spend more than first-time customers.
On average, loyal customers are worth 10 times as much as their first purchase.
Repeat customers have 2-3 times higher in-store conversion rates.
Reducing customer defection rate by 5% can increase profitability by 25-125%.
A 2% increase in retention has the same effect as decreasing costs by 10%.
After understanding how profitable customer retention can be to your own business, a retailer should begin developing ways to build on their current retention status. However, converting the relationship of a brand-new customer into a loyal one can be a challenge. Luckily, there are multiple ways to begin this process.

Here are 7 ideas to consider when creating your Customer Retention strategy:
Meet Customer Expectations of Convenience: When a customer enters your store, they have certain expectations of how their needs will be met. A positive experience is dependent on meeting their need for convenience. By offering convenient payment methods, a customer is more likely to buy again. For online shopping, this can include saving information such as their contact information or address, along with usernames and passwords. A customer's experience is also influenced by how they are treated by employees. Patient and kind customer service will always enhance a customer's time in your store.
Create Touchpoints After A Purchase Is Made: After making a purchase, a customer can lose touch with your company. That's why it is important to have touchpoints that foster a relationship between the customer and the retailer. These touchpoints can be made through emails, sending monthly incentives, or even sharing your company newsletter. This consistent communication will keep your brand top of mind.
Offer a Customer Reward or Membership Program: Customers have various options when choosing where to spend their money. Feeling appreciated can be the deciding factor in bringing them back to your company. A rewards program gives benefits to repeat customers who are loyal, incentivizing them to purchase again. Many retailers in the home furnishings industry are also offering Membership Programs, where customers have the option to pay to receive perks and promotional pricing all year round.

Utilize Feedback Surveys: After any type of shopping experience, it is natural for people to have an opinion that they want to share. By offering feedback surveys, customers have a direct line to do this. Customers appreciate when companies value their feedback. Upon receiving these surveys, a company can see opportunities to improve the customer experience, as well as continue to do what customers are responding positively too.

Resolve Issues Quickly: When an issue arises from a customer, a company is presented with the chance to show the customer how much they really care. The longer a customer must wait for their issue to be resolved, the less likely they are to return. However, if a company delivers a quick solution, it can go a long way to building the relationship. Rather than pushing them away, it will bring a customer back.
Create a Personable Shopping Experience for the Customer: Saving a customer's history can create a positive experience for them because your interactions will be personalized. Customers' time is precious. Skipping generic interactions and moving to guided clienteling in-store and personalized recommendations online make your brand a valued resource for them.
Provide Associates with Key Technology Resources: The better an associate understands their customer, the more likely a sale is to occur. STORIS NextGen Customer Experience Management (CXM) technology is a foundational tool for supporting your customer retention strategy. The data provided guides the associate in a strategic direction when helping a customer because they understand the precise next steps based on a customer's history.
In an age where customers reward brands that prioritize experiences with their loyalty, having the right technology to optimize your Customer Experience Management is key. Learn more about CXM by filling out the form.
Request a STORIS NextGen Demo
By beginning to measure and understand Customer Retention, a retailer can analyze their company from a different perspective. STORIS NexGen's Customer Experience Management (CXM) is the industry's technology solution that can support furniture retailers in growing your business by generating repeat customers. STORIS is investing in our STORIS NextGen platform to help home furnishings retailers attain brand loyalty and gain a competitive advantage.
STORIS NextGen CXM supports brand loyalty. This occurs both online and in-store. When a shopper creates an account on a retailer's website, their history will be established. Now, a retailer can start building customer data from both their in-store and online channels, to collect the information needed to target a personalized selling approach.
The STORIS NextGen Dashboard is designed to provide key resources to sales associates to have a productive day. The dashboard tracks Relationships, Sales Orders, Opportunities, and Activities. The goal of Opportunities is to generate repeat customer business. Opportunities guide the associate in an insight direction for following up and re-engaging a customer. They can proactively approach scenarios where the customer will be looking to make their next home furnishings purchase.
Customer Retention is a key metric that more companies are putting effort towards. It is important to get ahead of the curve by understanding what it means and begin strategizing to grow customer retention rates in the upcoming years.


When you choose , you get more than an industry-trusted retail software solution. You get the know-how of our team of experts, superior service, and opportunities for growth. Use the form below to learn what can do for you.