Expanded Payment Options Add Convenience to eCommerce Platform
May 17th, 2022 by the STORIS Marketing Team
The eSTORIS eCommerce website platform for home furnishings retailers now includes new payment options for consumers. Enhancements include online gift cards, integrations to PayPal's Braintree and Affirm, and finally added credit card securities. As eCommerce sales soar, so do the payment options the eSTORIS platform offers to our retailers.
Providing additional methods for customers to pay for their online orders leads to higher eCommerce conversion rates.
Pete Dressler, eCommerce Product Manager comments, "when your customer is ready to buy online, we want it to be as frictionless as possible for them to transact. That's why we prioritized providing our retailers' customers with new ways to easily pay for their online orders. Any layer of convenience we can deliver to our eCommerce platform is a win for our clients and their customers alike."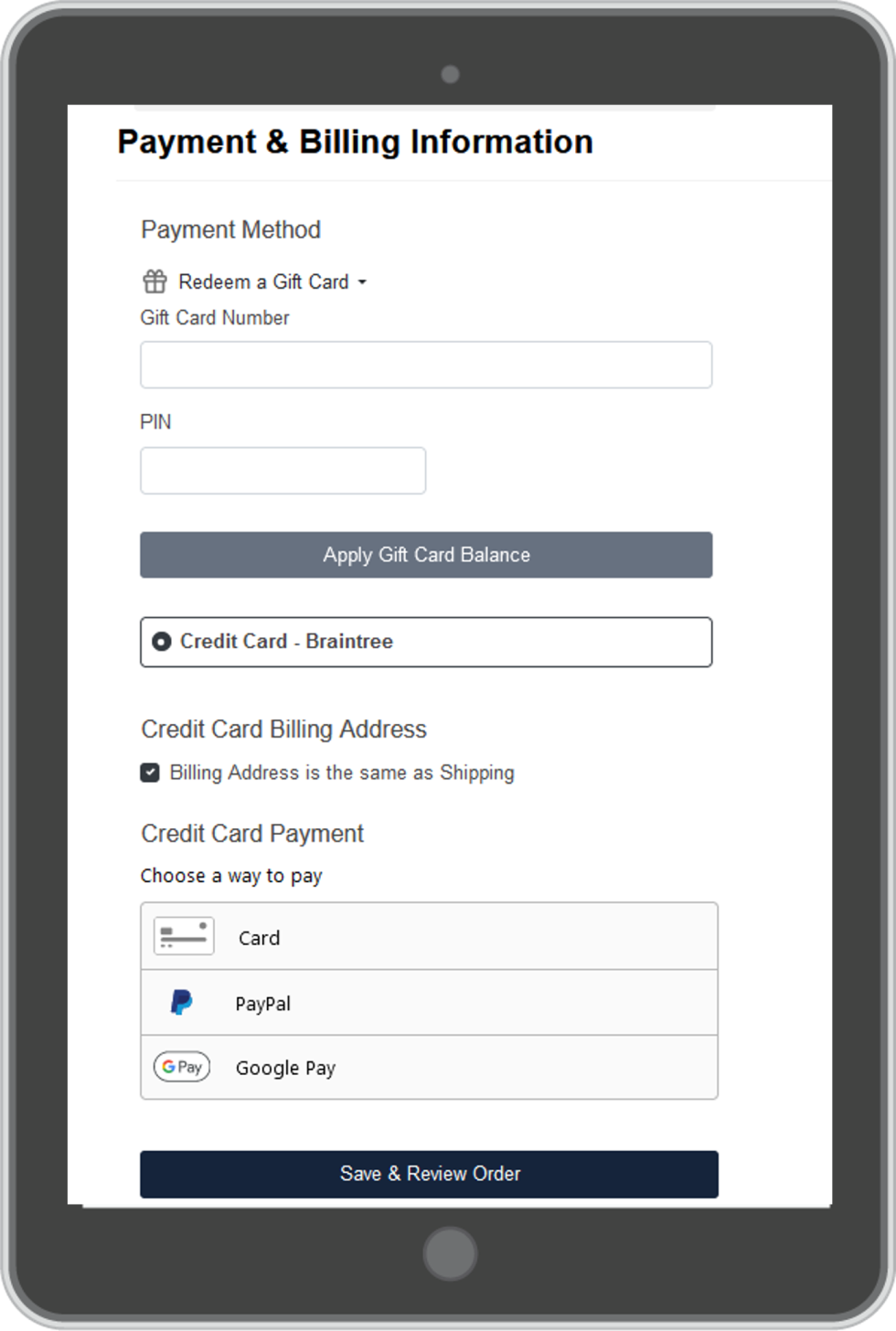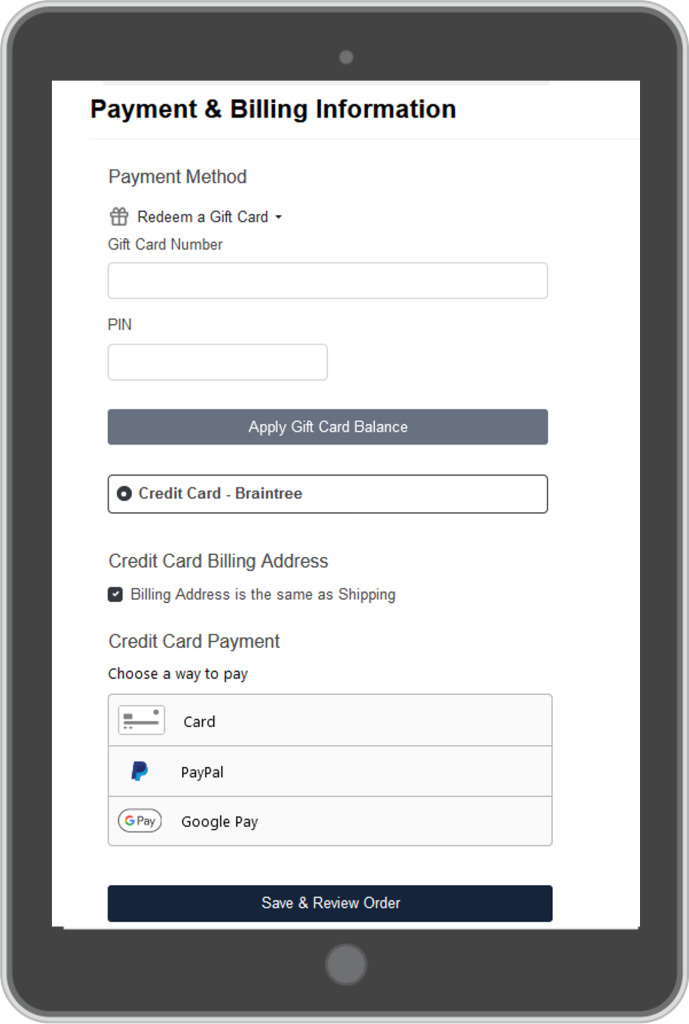 First, Gift Cards can now be accepted as online payment through the eSTORIS platform. Home furnishings retailers can securely accept Gift Cards from the intended recipient using pin-based security. When a retailer's Gift Card is purchased, the card number and an associated pin ID will be recorded in STORIS. When redeeming the Gift Card online, the pin is verified before processing the payment.
Further, Gift Cards can be purchased online and emailed to a recipient. Gift Card sales are a valuable way for retailers to increase written business and cash flow. The Gift Card confirmation and the pin are emailed separately for security. Retailers can use message templates to customize the Gift Card email messages.
Second, eSTORIS now integrates with the PayPal Braintree Payment Plugin. eSTORIS clients can offer Apple Pay, PayPal, Google Pay, Samsung Pay, and Venmo as payment methods on eSTORIS websites via Braintree. With PayPal's "Buy Now, Pay Later" functionality, customers have the option for their PayPal transactions to be divided into installment payments.
Similarly, eSTORIS now integrates with Affirm, a popular solution for customers to buy now and pay later without interest or fees. Affirm empowers customers to buy products on a payment schedule that works for their budget by offering payment plans to diffuse the total cost over time. Their technology allows a customer to view the incremental payment plan that works for their budget and timing. Customers can set up automatic payment options via Affirm for simplicity.
Last but not least, to ensure the security of consumer credit card payments, the eSTORIS platform now has built-in brute force attack protection. This is in addition to the platform's PCI PA-DSS certification.
Discover STORIS' eCommerce Options
In addition to these new payment features, the eSTORIS platform also received an infrastructure update that unlocks many performance benefits. First, eSTORIS now uses the latest in .NET 6 programming language. Second, it now supports the modern WebP image file type. Third, further bundling and minification of JavaScript and CSS files lead to faster site speeds including image and product data processing. Finally, updates have been made to enhance ADA accessibility compliance including the use of ADA tags that add text for screen readers related to image files.

Both the payment features as well as performance updates can be found in eSTORIS Release 4.5.2, available today. 4.5.2 is compatible with STORIS 10.5+. Retailers interested in learning more about STORIS' eCommerce solutions can Request an eCommerce Demo or call 1.888.4.STORIS. STORIS also offers eBridge Commerce API Solutions to facilitate seamless integration to third-party websites.


When you choose , you get more than an industry-trusted retail software solution. You get the know-how of our team of experts, superior service, and opportunities for growth. Use the form below to learn what can do for you.