"64% of global consumers said that their standards for good website experiences are higher than they've ever been, yet 53% reported that most companies aren't meeting their expectations online. Further, 79% of consumers said that a company's experience is as important as its products and services."
The statistic above from Business Insider's eCommerce Briefing highlights high expectations in the retail marketplace. Consumers want more from the websites they are shopping. Fortunately, many retailers recognize the importance of their online experience and are actively making strides in the right direction.
While some retailers are hitting the nail on the head, I have noticed a noteworthy scenario in the retail market that is worth reviewing. This blog aims to ensure the shiny new bells and whistles on your website aren't falling short. The end-goal is to move beyond conceptual customer experiences towards successful execution.
Inventory and delivery logistics of retail websites are trending. Product page features that allow the consumer to check in-store inventory availability, buy online and pick up in-store, and see expected delivery dates are becoming more prevalent across the internet. Yet, once you dive into the shopping experience, it appears that for some, the technology and supply chain behind the façade are falling short.
If you have read my other blog posts, this scenario I am about to outline may sound familiar. Just before Father's Day, I was once again last-minute shopping for a gift for my dad. I love the people I am buying gifts for, and yet despite my best intentions, I was once again racing against the clock.
This time I headed to the website of a well-known retailer in search of the perfect pair of bar stools for my parent's kitchen. As someone who writes about retail shopping experiences, this was also an experiment. In the past, I have had some experience mishaps with this particular retailer, however, there has been a lot of buzz about their website enhancements. Because of this, their proximity to my office, and great merchandise assortment, I decided to give them another chance.
The first thing I did upon entering the website was a search for "Bar Stools." The inventory searchability gets an A+. The search brought me to a well-designed product category page with a ton of relevant options. From there, I was able to narrow down my search using a clearly defined set of filter criteria with options such as height, price range, and average guest rating. However, I was most excited about the checkbox for "Available in My Store." This would help me zero in on options I could buy today. That search yielded two great options in my price range and color palette that had positive reviews and availability in my local store. I looked through high-quality photography, zoomed into the details, and even viewed the piece in a virtual reality room. I was energized by my good fortune and was off to see the product in person with the intention of purchasing that day.
Unfortunately, my excitement quickly turned to disappointment. First, when I arrived in the area showcasing barstools, I was surprised to find that one of the selections that was supposedly available was not in stock at this store. In fact, no products from this brand were available in this showroom. The second choice was technically there, but not in the specific fabric color and wood finish I had selected online. Perhaps worse, the products were boxed up and the floor sample was inaccessible at the top of a shelf.
The website that had dazzled me and motivated me to visit the store had failed at the most fundamental retailing principles. It made the shiny bells and whistles feel artificial. The sensory experience of the store was lost by the lack of interaction with the product and the inventory features were flat-out inaccurate. The disconnect of experience online and in-store went from 100 to 0 quickly, leaving me frustrated and walking out the door empty-handed. The same article for Business Insider quoted this stat;
"67% percent of consumers said that connected processes are very important to winning their business, meaning that retailers need to make it easy to switch purchasing channels."
STORIS' Unified Commerce Solution is fully integrated furniture ERP software developed with 30 years of home furnishings industry expertise. To elevate the technology behind your in-store, online, and mobile channels, request a STORIS demo today!
I want to pause and applaud the retailer for aiming to shake up their traditional retail experience and take steps towards a reinvented customer experience. I have full confidence that they will ultimately get it right. However, here are four tips for home furnishings retailers aiming to get their cross-channel, Unified Commerce experience right today.
1. Unify, Unify, Unify!
I can't stress the importance of unifying your foundational technology systems enough. We know for a fact that today's customer in multi-channel and that providing them a seamless shopping experience through Unified Commerce is an incredible opportunity for your brand.
2. Inventory Management is Still the Foundation
Without strong inventory management at the core, engaging digital marketing tools will disappoint. It is physically impossible to manually track inventory across your website and multiple showrooms. The good news is that you don't have to! The fundamentals of strong inventory control must be at the core of your technology connection across your website and stores. Let your business' processes and technology manage the movement of inventory and dynamic changes across your operations.
3.QA Your Customer Experience
I experienced a blatant lack of inventory accuracy on both products I went from browsing online to attempting to purchase in-store. That had me begging the question, "Is anyone checking the quality assurance of the inventory integration?" I can only imagine that this is happening across the website. Dedicate a routine QA process at your showroom to spot check your website and mimic the customer experience in your store.
4. Launch a New Feature When It's Ready
In this case, I think the retailer may have done more damage to their brand reputation by getting me to go to their store under false pretenses than if they simply hadn't had what I was looking for in the first place. It's an investment to launch cool new website features and you deserve the reward of impressing your customer the whole way through.
I want to close by stressing the importance of trying new customer engagement concepts and pushing the boundaries of experience. This is how retail will grow and evolve! I hope these tips will help retailers successfully launch new website tools and ensure the delivery of amazing experiences to their customers.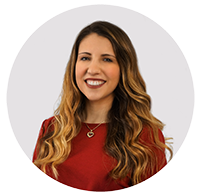 Written by Caitlin Jascewsky. Caitlin writes STORIS' educational content and manages STORIS.com, focusing on how retailers can use technology to enhance their customer experience. A graduate of the Fashion Institute of Technology, Caitlin worked in retail for 7 years before joining STORIS.