New Business Intelligence Solution Delivers Unified Data Analytics
March 27th, 2018 by the STORIS Marketing Team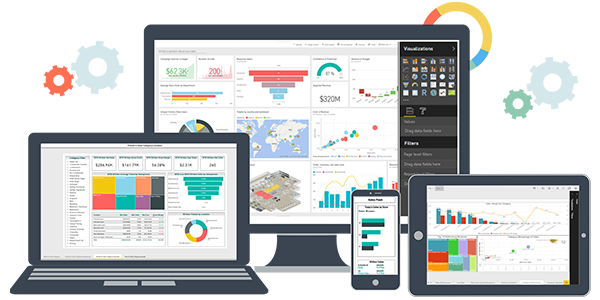 Mt. Arlington, NJ – STORIS has released the latest product in their Unified Commerce Solution. STORIS BI revamps the company's approach to analytics, providing a solution that increases data accessibility and synthesizes analysis across selling channels.
With the introduction of the STORIS Unified Commerce Solution in 2017, common retailer feedback was that STORIS generates a tremendous amount of data across channels and modules, however, retailers didn't know what to do with all this data. Likewise, Forbes noted in their State of Business Intelligence report that,
"Reporting, dashboards, advanced visualization and end-user self-service are given the highest priority initiatives in enterprises focused on making BI a strategic foundation for growth."
STORIS BI is the answer, delivering an intelligence suite that makes data analysis Unified, Accessible, Actionable, and Collaborative.
Donnie Surdoval, Sr. Product Manager for STORIS stated that
"The focus of launching STORIS BI was to create an engine that allows analysis to be business-led as opposed to IT-driven. This is a fundamental shift to better serve the wealth of human capital that organizations have through functional departments. STORIS BI provides more individuals across a company with the opportunity to drive findings that benefit the company as a whole."
STORIS developed their Business Intelligence solution using Microsoft Azure and Power BI technology as the foundation. The result is a solution that is web-based and device agnostic, which allows business owners to view real-time data results from their mobile phones. Sr. Technical Project Manager, Ken Marrese commented,
Sr. Technical Project Manager, Ken Marrese commented,
"We are excited to deliver a product using best-in-class cloud and reporting tools that have an active community of users. We look forward to continuing to build on top of this excellent foundation."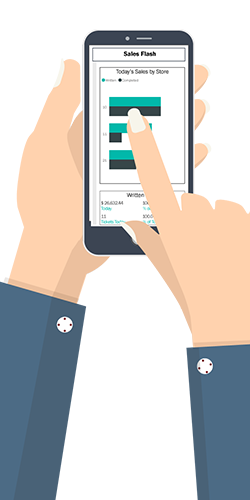 STORIS BI's solution is unique to Microsoft's foundational offering as it optimizes analysis for home furnishings retailers. STORIS BI comes with defined, pre-calculated measures designed in conjunction with STORIS' retail early adopters and the type of data provided through STORIS' transactional database. These out-of-the-box data sets allow new STORIS BI users to dive right into their analyses. This also reduces formerly IT-reliant SQL knowledge needed to construct queries. STORIS developed the complex backend datasets and relationships between data tables for the end-user. Date & Time parameters are also built-in, so users can analyze using standard time frames such as year-to-date and month-to-date.
On the front end, graphical dashboards and visualizations help make data consumable for the end-user. Graphs, charts, and tables help isolate trends. Users can take these measures to build their own reports and dashboards in a drag and drop, real-time interface. This type of workspace enables users to dive deeper into their findings to benefit their own business sectors and drive overall performance.
The final pieces of STORIS BI are the securities and distribution controls within the solution. STORIS BI makes it easy to share analyses across an organization, while still maintaining the security of sensitive business information.
John V. Schultz of Erie, PA was the Alpha Tester for STORIS BI. CEO, John Schultz' comments,
"John V. Schultz is excited to be using STORIS BI to develop the performance of our team and help drive strategic business decisions. The solution delivers valuable analyses tailored to home furnishings retailers through an intuitive tool, while still being flexible enough for us to customize for the KPIs that are important to our operations."


When you choose , you get more than a revolutionary retail software solution. You get the know-how of our team of experts, superior service, and opportunities for growth. Use the form below to learn what can do for you.