Almost every psychological institution will agree that relationships are the key to happiness.
Click To Tweet
Almost every psychological institution will agree that relationships are the key to happiness. Well, it turns out that they are the key to running a successful business too. That warm and fuzzy feeling you get when you feel taken care of is transferable to consumer relationships. In fact, establishing a personalized consumer relationship builds loyalty, brand evangelism, and lifetime consumer value.
Forbes' article, "Business and People: Why Relationships are Essential for a Successful Business" notes, "It is amazing how a bit of a personal touch can go a long way. Companies who embrace this culture are more successful. Companies who go above and beyond simply ensuring satisfaction stand out and are more likely to be referred via word of mouth."
Okay so this all sounds great, but unless you're the local coffee shop that sees the same regulars every day, how does one go about achieving this? Even the best customers aren't buying a new piece of furniture on a daily basis.
Technology has become a critical part of building personalized relationships. It may sound counter-intuitive, but because a significant portion of branded interactions occurs online, it's critical. Let's look at an instance of this going wrong. I always find it's clear to see why it's important to get things right when you look at the repercussions of consumer disappointment.
About a month ago, I was helping my aunt move into her new house and I brought a spice rack as a housewarming gift. I had purchased it online from a retailer that sits high on the Top 100 list a few months prior. I was unpacking the tiny jars when about halfway through, I reached into to a box of broken glass. One of the jars had arrived broken. Fortunately, no one was hurt. And, having an Amazon-influenced customer mentality, I quickly remarked, "Not to worry. I will call, and they'll send a replacement jar. Should be here in a day or so." So, I dialed the customer service number expecting this to be resolved in no time.
When I finally did get someone on the line, the first thing they asked me was if I knew where I had purchased the item. I had made the purchase online at the retailer's website, so the representative proceeded to look up my name, and oddly was unable to locate the purchase.
"Are you sure you didn't pick this up from the store," he questioned, "our inventory systems are separate, so we have to know where and when you bought it or there is nothing we can do to help you." Now getting frustrated, I asked if I could simply send a photo of the box and broken part. It was their product and it should be easy enough to send one new jar. "I have no idea if you actually purchased this," he replied, "so, unfortunately, there is literally nothing my system will allow me to do. I suggest you drive it to the store that's about half an hour away. They have a different system, so they might be able to help."
I had already unpacked and washed over half of the other jars and filled them with spices. We were in the middle of a 10+ hour moving day and I wasn't about to drive over an hour round trip to "maybe" get acceptable customer service. So, there remains an empty spot in the spice rack. Not a major problem for us as the consumer. However, I now have a bad perception of the quality and customer service of that retailer. Many people have heard this story and the odds of me shopping there again without hesitation are slim to none.
On the contrary, if the problem had been easily resolved, I would have been so impressed and highly likely to purchase more items from this retailer. The broken jar was a minor issue that could happen to any retailer. But knowing a retailer has great customer service and acts to mitigate buyer's remorse goes a long way to the customer.
Additionally, today's consumers communicate with retailers in SO many ways. They browse online, visit stores, chat with customer service representatives, text with sales associates, send emails, and sign electronic documents. They shop at different store locations and online regularly. If all of these customer interactions are managed separately, how will a retailer ever build relationships? And if the retailer can't build relationships, how will they ever thrive?
On the bright side of customer service, I was chatting with a representative at a retailer the other night. It was late, and I was tired and shut my computer completely forgetting I was mid-conversation. Not great on my part, but a shining moment for the retailer. I awoke the next morning and like a lightning bolt remembered the chat! Not to worry. Before I could even think about it, I saw an email in my inbox with a transcript of the chat, a resolution, way to reach that rep if I still needed anything, and sincere messaging hoping I was happy with the outcome and had a great night.
These staggering differences in how you handle customer relationships as a retailer are what every brand is up against. It doesn't matter if the scenarios are literally comparing apples to oranges; customers are holding retailers to a higher bar.
That's why retailers must ensure they are using technology to their advantage. It's truly the only way that multi-channel, multi-store operations can accomplish this. CXM or Customer Experience Management is a key strategy sweeping the retail marketplace. STORIS has been hard at work developing a CXM platform for the home furnishings industry to help retailers shine in any customer interaction.
No matter where the customer shops, their history, profile information, orders, and shopping carts should be available to any member of your team so that they can satisfactorily service that customer. At STORIS, we are particularly excited about our new timeline feature, which catalogs interactions the customer has with your company chronologically so that there is always context to that relationship.
Retailers can also use the customer's history to understand what they are looking for. What is more personal than someone's home? If you understand their style, tastes, and price points, your team can click with that consumer right off the bat and ultimately drive a greater lifetime customer value.
In an age where customers reward brands that prioritize experiences with their loyalty, having the right technology to optimize your Customer Experience Management is key. Learn more about CXM by filling out the form
Request a NextGen CXM & Mobile POS Demo
Entrepreneur's article, "The Key to Success? Relationships" states, "The key to business success is winning and keeping customers. And the key to winning and keeping customers is, and has always been, relationships." It's as simple as that. Want to be known for your exceptional customer experiences?
Request a demo of STORIS
to empower your business with the right technology tools today.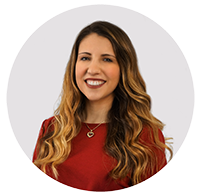 Written by Caitlin Jascewsky. Caitlin writes STORIS' educational content and manages STORIS.com, focusing on how retailers can use technology to enhance their customer experience. A graduate of the Fashion Institute of Technology, Caitlin worked in retail for 7 years before joining STORIS.