Seamless Shopping Journeys Attract Today's Home Furnishings Consumers
In today's world, everyone has a smartphone. I am constantly using my phone to research, browse, and make impulsive purchases. That is, until recently, when I stepped outside of my comfort zone and made a big-ticket purchase; new sofas. I found out that the shopping journey for buying furniture was very different than my normal mobile purchases of clothing or shoes. Typically, I see an ad or a sale, go to that online retailer, add items to my cart, and click the "Buy Now" button; all within a 30-minute span. Even though my journey to find new sofas started with my normal shopping habit of browsing online, I knew this purchase was going to require more thorough research.
As I browsed websites of stores located near me, I started to create a wishlist of my favorite sofas. I was looking for certain criteria such as the color, style, size, and features of the sofas; most importantly I wanted a chaise. Instead of following my impulsive "buy now" mentality, it was my preference to visit the retailers I chose and sit on the sofas. For me, comfort over everything! Netflix binging has only gone up during quarantine, therefore I needed the comfiest sofa possible! As I narrowed it down to my top two selections based on product attributes and in-store safety precautions, there were a few missing details when looking for product information that was surprising to me.
First, I couldn't find any reviews on either website. For me, testimonials count almost as much as product photography. Not only am I interested in reading reviews of what people thought of these sofas, I also wanted to see what their experience was like shopping with the retailer. Second, I couldn't find whether or not the sofas were in-stock at either retailer. I tried to call both stores to find out this information as well. When I called the stores, I had frustrating conversations. I gave the sales associate the collection name and SKU number. After being placed on hold multiple times and transferred to another representative who couldn't answer my question, I decided to go back to the research stage and find other options.
Due to a large amount of research I was doing on my mobile device, I started seeing retargeting ads appearing everywhere. One day, my dream sofa popped up through an Instagram ad, and with one click, I was brought directly to the product page on the retailer's website. There were dozens of reviews in which people described how comfortable this sofa was and how seamless their experience was shopping with this retailer. I saw the color I was looking for as an option and underneath the product description was bolded text stating it was available at my local showroom location. This was exactly the online validation I was looking for. Due to my previous experiences, I decided to call the retailer and double-check before I made the trip. When I called, it was confirmed that my dream sofa was in stock.
Next, I made an in-store appointment over the phone for later that day and the associate gathered all the information to make for an efficient visit. I was met by the sales representative I previously spoke with on the phone when I arrived. The associate brought me over to where the pieces in the collection I was interested in were displayed. As I sat on the sofa, with a disposable sheet the retailer was offering for extra safety precautions, I told him the dimensions of my living room and that the chaise was a must. He showed me a few ways I could attach different pieces together to meet my requirements and calculated a total cost based on the pieces I decided on. Needless to say, I left the store completing my purchase and gained more trust in this brand. Not only did I feel safe shopping in-store, the sale was quick and efficient.
The most common challenge vocalized by home furnishings retailers in 2019 was how to increase store traffic. Now the 2020 Pandemic has further reduced this previously critical benchmark, but there has also been a positive shift in conversion rates. Retailers are finding that customers venturing to their stores are qualified buyers in the late stages of their research, ready to make a purchase; just like I was.
By merging a retailer's physical stores with their eCommerce presence, they can create an enjoyable, customer experience. Online has become the first stop in a shopping journey and with most customers choosing only 1-2 destinations to visit, a retailer's website becomes a critical factor. As customers are browsing your website, it is imperative to include key information on your Product and Contact Us pages. More than ever, ensuring that information is always accurate and timely keeps your customers up-to-date on store policies. The more information you can provide on your website, the more empowered your customer will be. Further, detailed product pages that include images and reviews help drive customers that are ready to make a purchase to your store or provide the confidence they need to buy online.
A Unified Commerce Strategy enables retailers to provide a seamless customer experience no matter which platform they begin their shopping journey on or which they make their purchase through. The eSTORIS website platform provides a consistent experience to online shoppers. Through real-time integration with STORIS' POS, customers will be able to view if an item is available in their local showroom with product messaging that notes "in stock", "on display", and "available by". eSTORIS uses your inventory and logistical data to provide up-to-date availability information without any manual effort. Further, eSTORIS provides retailers with the functionality they need to increase cross-channel revenue and drive more in-store traffic.
Provide a consistent experience for your customers shopping online and in-store with a Unified Commerce Solution.
Request a STORIS Product Tour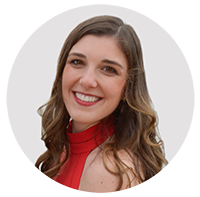 Written by Kristi Keyser, STORIS Marketing Specialist. Kristi jumped into the marketing field interning for STORIS while in college. A graduate of Lycoming College, Kristi has worked at STORIS for 3 years.


When you choose , you get more than an industry-trusted retail software solution. You get the know-how of our team of experts, superior service, and opportunities for growth. Use the form below to learn what can do for you.