Tips from an Experienced Warehouse Trainer
How to Avoid Common Pitfalls
The moment a customer completes a purchase is an emotional high point in their buying journey. Their decision fatigue has ended, and the customer has found something they love. While the customer's shopping experience has come to an "end", in reality, the ball is just passing into the retailer's court. Unless you're selling a product that the customer is taking with them, there is still work to be done to ensure a successful sale. Retailers have many opportunities to keep the upward momentum of consumer happiness going. Now that the purchase is complete, it's up to the retailer to successfully fulfill that order.


We have all experienced this in our personal shopping journeys. Two weeks ahead of Christmas, my siblings and I were thrilled to have finally found a present to buy for our parents. We decided on a new kitchen island, however, the process of finding one we had loved that would be available for the big day proved challenging. We ultimately chose one slated to arrive a full five days ahead of Christmas, giving us ample time to set it up for a surprise reveal.
Much of fulfillment success lies on the state of a retailer's warehouse and unfortunately, this retail got it all wrong. On the day we were anticipating our delivery, we received an automated email saying the shipment was going to be delayed without an explanation. Since the delivery only moved two days out, we decided not to let it ruin our holiday spirit. But when the next delay arrived with only three days until Christmas, we sprung into action. We called on the retailer to find out where our product was. They regrettably let us know that they hadn't adequately forecasted demand and had under-planned delivery routes. We weren't the only customers whose gifts were simply not going to make it for the holiday. We felt sympathy for the customer service representative who had clearly been relaying this message to unhappy shoppers all day. Since we only lived an hour from the warehouse, we asked if we could go there to pick it up ourselves.
At this point, the real fulfillment issues were just starting to unfold. As we were on our way, we got a call stating that the merchandise was not actually in the warehouse and in fact, they had no idea where it was. In the long run, the product's delivery was canceled and rescheduled several more times and the kitchen island didn't arrive until three weeks after Christmas had passed. The retailer took a big hit on their margins to make up for the confusion from the physical money they refunded us, time wasted, and resource inefficiencies. Further, our likelihood of purchasing from that retailer in the future has evaporated. It was simply not worth the headaches, constant last-minute rescheduling, and long hold times on customer service calls, despite the big discount we ultimately received. The purchase experience was a lose-lose for all parties involved.

As a customer who is also an employee of a retail technology company, I am baffled that these issues can still arise. There are so many technologies out there that can be put into place to avoid these compounding mishaps. Curious as to why some retailers get delivery fulfillment right every time and why others don't, I spoke with Evelyn Medina. She is a member of our Consulting Services Team and has 25 years of training experience working in retailers' warehouses. Many best practices come from instituting advanced technologies but many also stem from good habits and organizational processes. Evelyn knows this firsthand as she can often be found onsite helping retailers improve their warehouse processes and implement technologies such as Advanced Warehouse Management and RF Barcode. Along the way, she has collected many keys do's and don'ts for warehouse organization and fulfillment that are valuable tidbits for helping retailers keep positive momentum.
Seasoned retailers know that one of the best ways to grow loyalty is to exceed customer expectations. Are you ready to streamline your logistical processes and gain an important competitive advantage? STORIS is here to help! Fill out the form to learn more.
Establishing Expectations: Evelyn noted that if your warehouse isn't established with foundational principles, the advanced technologies will only go so far. The first priority should be establishing strong managers to run your warehouse. It's all about leading by example and implementing systems of organization. Cleanliness is also a huge factor for success. So much of how a warehouse operates depends on efficient movement from one stage to the next. If your people and machinery are physically tripping over misplaced merchandise or miscellaneous debris, your team will be slowed down.
Receiving: Next, it's all about getting the merchandise into the right warehouse location from the get-go. Merchandise being left in places it wasn't assigned to can be a common, but fixable problem that is remedied by proper training and management. It's an organizational best practice to use barcode scanning to place merchandise coming in on a purchase order into a receiving dock. Some retailers can choose to use cross-docks to avoid putting merchandise into the warehouse that will be on an outbound delivery truck soon. Merchandise that will end up in the warehouse lands there through the Bin to Bin Transfer process, which assigns a piece to its ultimate destination off the receiving dock. Many retailers organize their warehouse by upholstery, case goods, bedding, and so on to establish patterns. When putting merchandise in its place, train your team to position the items with the label facing outright. This makes the process of scanning items in and out of the warehouse expedient.

Picking, Prepping & Packing: Getting merchandise out for delivery is just as important as getting it in. There are some tried and true tips for picking to help run a tight warehouse. Retailers can alternate pick sequencing of their warehouse to flow picking machinery around aisles in an optimal traffic pattern. Pickers can be limited to sections of the warehouse, so they literally avoid bumping heads. Also, barcode scanners can be sent commands to pull products by route or order type dependent on demand. Retailers can prioritize picks that have special parameters such as if assembly or inspection is required, so these items can be reviewed earlier in the process of packing for delivery. Organizing trucks by reverse stop times also make for productive use of delivery time on the road.
Labels & Checkpoints: Throughout each stage, retailers want to ensure that new labels are printed, and the merchandise is scanned. Establishing good habits for keeping track of piece movement promotes the organization and minimizes the risk of theft. Retailers can monitor this by routinely cycle counting areas of their warehouse. These surprise spot checks help promote follow-through of best practices on a regular basis. Of course, an annual or semi-annual Physical Inventory provides the most accurate picture of your warehouse's effectiveness and can alert management of potential issues.
Premium Space: Finally, one of the biggest hurdles to an optimized warehouse is slow-moving merchandise. Many retailers find their valuable warehouse space is being taken up by unpopular items. It is recommended to review an 80/20 Sales Report and Slow-Movers Report to avoid sitting on unproductive merchandise. Instead of holding on to inventory that is slowing your turnover rates, move the items to clearance or a reduced sale price and make space for high turning pieces.

Evelyn's advice comes from seeing all different warehouse types and sizes operated throughout the industry. If the retailer I had ordered from over the holidays had applied just some of these tips, my bet is they would have had many happier customers and built a better brand reputation. Fortunately, you can take these insights and apply them to your warehouse. After all, the warehouse is a valuable space that serves a retailer's ability to maintain the feeling of satisfaction the customer felt at the point of purchase all the way through to the delivery to their home.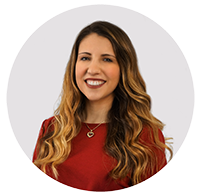 Written by Caitlin Jascewsky. Caitlin writes STORIS' educational content and manages STORIS.com, focusing on how retailers can use technology to enhance their customer experience. A graduate of the Fashion Institute of Technology, Caitlin worked in retail for 7 years before joining STORIS.


When you choose , you get more than an industry-trusted retail software solution. You get the know-how of our team of experts, superior service, and opportunities for growth. Use the form below to learn what can do for you.